We arrived in Greece not as a destination but in the spirit of looking for a beginning. In reaching the end of the road in Southern Europe, we realised that the only beginning for us can mean the beginning that is meant for the refugees. And that means the Isle of Lesbos, the first European port, for those setting off from Syria.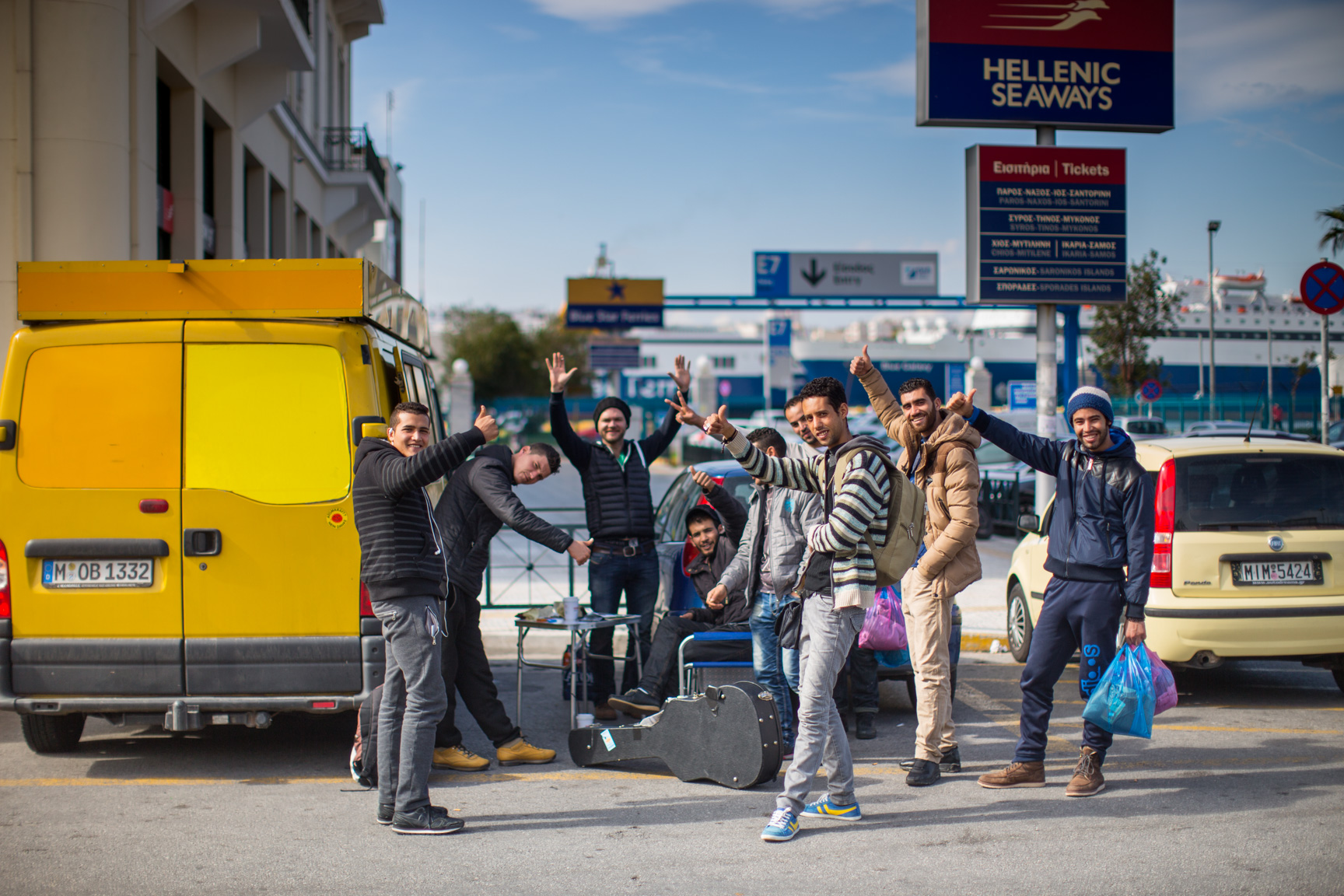 To that effect we have dashed southwards to Athens where we hoped to catch a ferry. Once again Zeus, or rather the Greek farmers were against us, and the 600 km drive turned into a 10 hour drive around the coasts and mountains of Greece.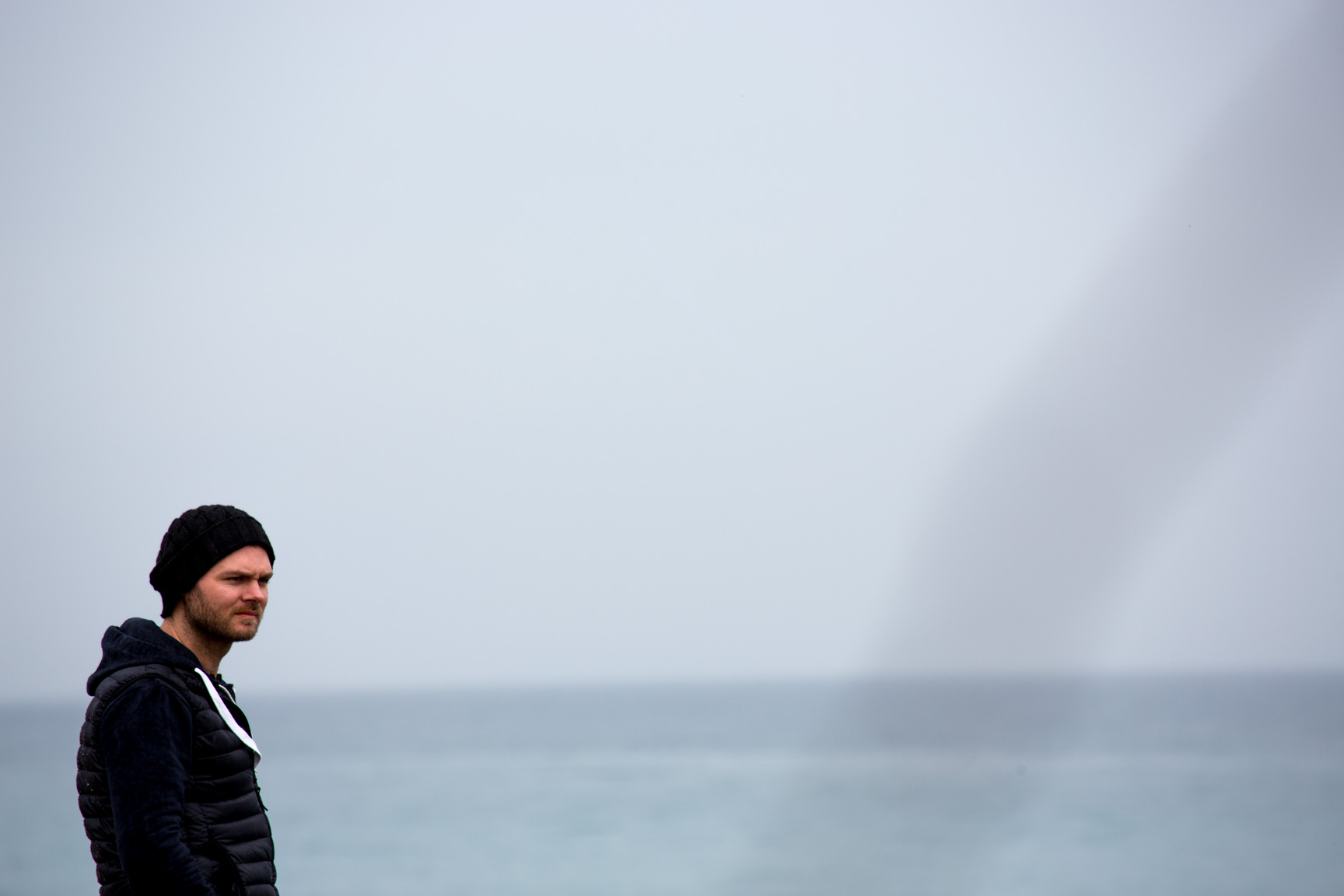 We missed the ferry we were aiming for, so found ourselves beautifully stranded in the Port of Athens, which it turns out it, is a rather special spot.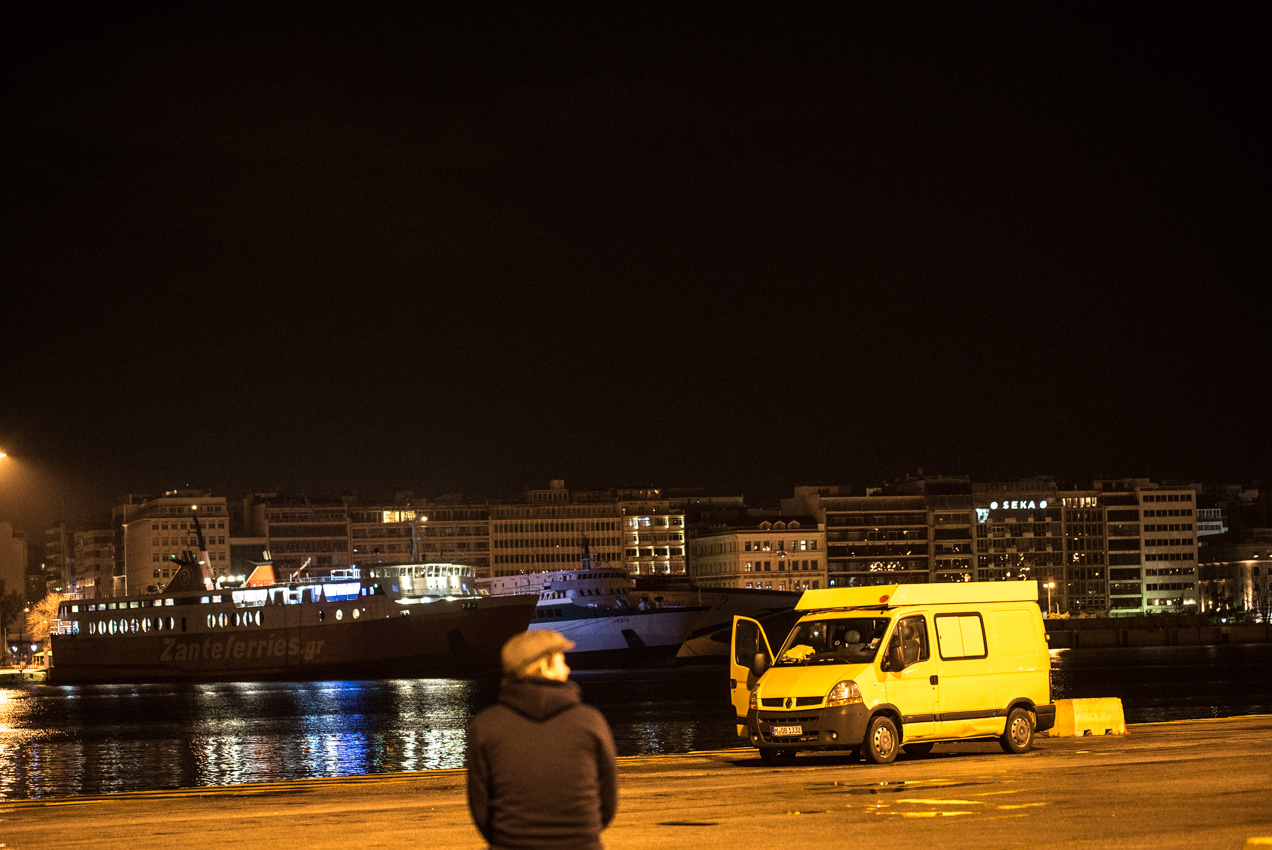 Next to where we parked up we discovered a little shelter housed by a group of young men. We got chatting and soon established that they were Moroccan and had been sleeping rough in the harbour for 70 days. They invited us to sit with them and were particularly excited that I was Scottish. It seems that Morocco recently thrashed us 3-0 at Football, something they would not let me forget the entire evening. How the most simple of things connect us, and nothing more so than laughter!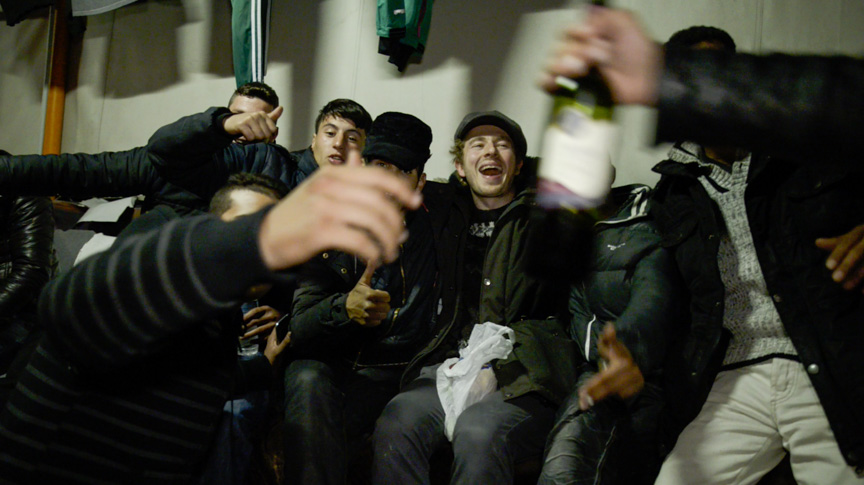 We all shared some food and some drinks and I was dumbfounded at how high spirited they were, especially as several of their group had been detained by police and exported. All of them had tried to cross the Greek border to Macedonia, but had been sent back as only Syrian, Afghan and Iraqi refugees are allowed through. We asked why they hoped to travel to Europe, and it emerged that there are 2 reasons.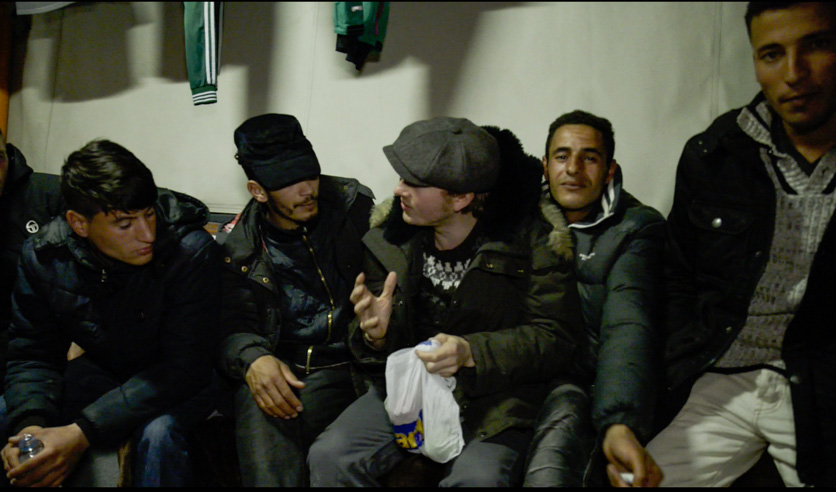 First of all, they all had family and were heading to different cities to join them – from Madrid to Majorca. They miss them. Second, they simply feel there is no future back home for them. One, Mustafa said that absolutely nothing will make him go back. I went to bed marvelling at how this charismatic group of homeless refugees welcomed some strangers into their temporary abode, laughed with them, shared something of themselves, and sent us home each with an "Arab hug", not one, but two hugs on the point of departure.