One afternoon in Nairobi I met a Rwandan man at Pawa 254 called Brian Gisa. It was to prove one of those chance meeting that would change the course of Journeys #2 – not only in terms of adventures lived, but in returning something to me I had left in Uganda 13 years ago.
Gisa is a self confessed Rasta and for whatever reason we discovered in each other a meeting of minds. Maybe that is a convoluted way of saying that we just got on. He is vegetarian. I am not. He smokes weed. I no longer do. He loves music. So do I. We are from different worlds, different beliefs, but somewhere beyond that is a meeting of spirits. It is something I have discovered more and more on my journeys – that a difference in beliefs is in no way indicative of a difference of spirit.
I think in that I find the biggest failure and misguidance of religious extremism. There is nothing more beautiful than difference in this world, and God forbid that we are all ever the same or believe the same thing. What a sad version of the world would be; indeed, one where nature itself has ceased to exist. It reminds me of an interview I conducted in 2006 with John Gray in which he talked about human beings soon entering an age of solitude due to mass extinction.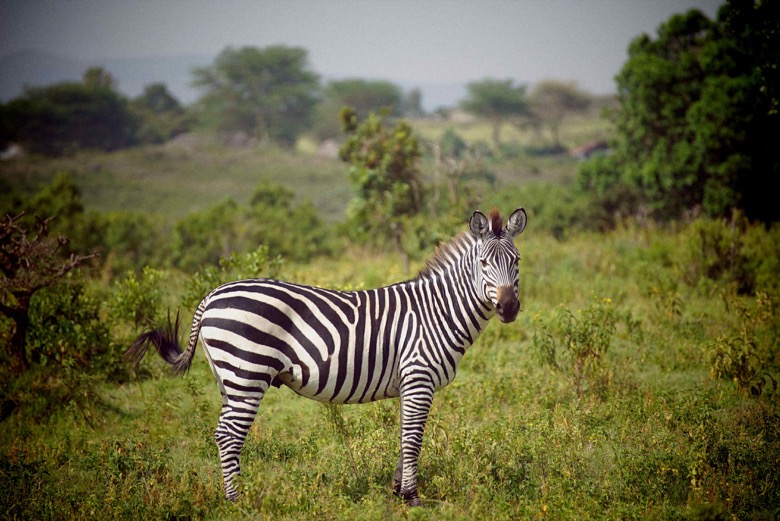 Anyway, I soon discovered that Gisa has lived for many years in Uganda and is deeply involved in the Arts in Kampala, and indeed across East Africa.
I told him of my adventures so far on the continent, and also about how deep my time in Uganda back in 2003 effected me. Back then I worked for a summer past Fort Portal near the Congolese border. It was a summer teaching, building conservation works, digging wells – and one grave – and incredibly shaping in the formation of a young mans consciousness. I always dreamed of coming back to Uganda, and the more I spoke with Gisa, the more we jammed on certain ideas, and discussed different possibilities, the more I realized that I had no only to delay my ticket home to Berlin, but that I had to follow the road to Kampala.
I arrived deep into the night and was collected by Gisa and his dear friend Bruno Ruganzu who won the Ted Prize for Uganda recently. That's Bruno in the middle and me leaning on his wheels!
I hit it off with Bruno and the 3 or us have been something of the 3 Muskateers. They have been tremendous hosts, and its been special to spend time with Bruno before he relocates to Canada after special invitation to Bill Gates's Hero Program. Speaking of heroes, one of the first introduction they made was to a special human being called Charles Obina.
Charles was abducted as an 8 year old by rebel forces and forced into becoming a child soldier. I discussed with him his history, and choked up at the murder of his parents and family. One of the most powerful things about speaking to Charles is his honesty – his ability to look you in the eye – deep endless eyes – and to tell you with clarity and humility of what he has had to do in his life. As a child. I think of my own journey as a human being, how deep certain scars are, how difficult to address, to dig up, to engage with, to transform – and I marvel – yes marvel, at the power of spirit in Charles Obina. Moreover, in a world where music seems to have become a pastime and a background life choice to many people, Charles represents for me personally many of the things I believe about the potential and inherent power of music. First and foremost, he discovered music young, and after escaping from the rebel forces – and discovering about the death of his whole family – he turned to music. It offered, in a world where redemption is too often a biblical tale, a gateway to redemption.
Charles and I connected and quickly realized that we had to play together. We started jamming and Gisa turned up, heard it, and decided he had to make a concert happen. Using his network of connections above ground and underground, he set up a performance for Charles and I and the very next day we found ourselves performing at the National Theatre, and after some songs joined by a pipe pumping howling wind blowing lunatic of a man with a trumpet and desperate wild eyes. The show was a joy, and it seemed the whole of the Rastifarian community in Kampala turned out. Eventually things turned into a free form Reggae night and the evening was spent skanking to poetry and hip hop and singing in many languages.
I feel within the flush of life in Kampala. I am living on the outskirts of town and by day take a Bodaboda motorcycle into the city, and have twice seen horrendous accidents right next or behind me. I wonder in those moments if I am rolling too hard and life is trying to catch up with me, or if I am at a tempo which life keeps me acrest on its wave. All I know is that at present there is little time for second thought, and that I must trust spontaneity and embrace the path which lays itself out before me.
Finally a few things I am looking forward to:
1) This Friday I play a show at The Goethe Institute in Kampala, so looking forward to this! Thank you Carol, Ken and Gisa for setting it up!
2) Shooting a music video tomorrow for Charles Obina
3) Eating my favorite rolled eggs tonight where my digs are in Bukoto market.
Thank you Kampala!