Some reflections on different shapes of wilderness, the memory of elephants and the people I´ve met so far in East Africa…..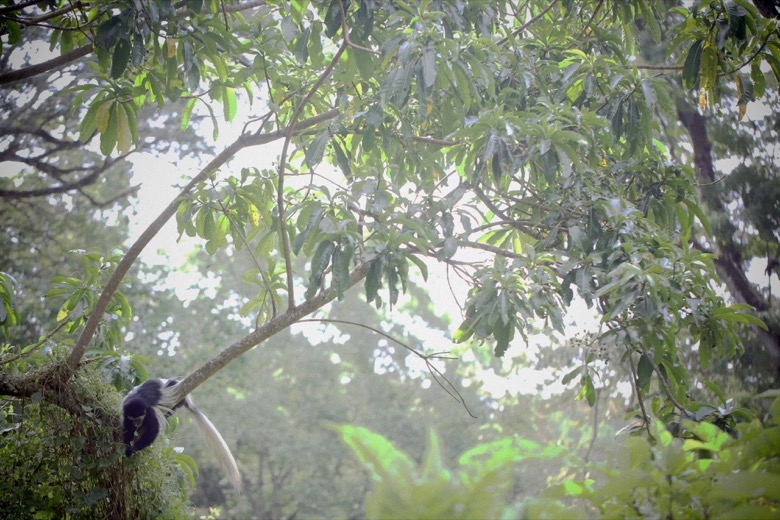 I spent some time in Arusha National Park today. A sprightly 6am start after a travel day yesterday – so a little bleary eyed but with spirit quickly lifting with the morning haze rising above the Arusha suburbs.
I´d met a vivacious German lady the day before who runs a Safari company and suddenly there I was sharing my day off with Baboons, Zebras and Giraffes. I enjoyed greatly the company of my tour guide Amani – a Christian and Safari ranger. We divided up our time equally discussing the relationship between Christianity and Islam in Tanzania, the tragedy of big game hunting in Africa and giving each other German lessons. Amani is learning his fifth language and he quickly discovered both my admiration and my jealousy.
It made me think of the people I have met so far in East Africa and the different way they have built their lives.
Mark and Kristine who renovated a space in a Southern corner of Zanzibar, putting in every last cent they owned and watching something grow, step by step, with utter integration into the life of the village, and every aspect reflecting their love of treating people well, hospitality and conserving the local area.
Guillaume the understated but brilliantly gifted French film maker who under a year ago was hit by a falling tree on his motorbike, airlifted from Zanzibar, whose life was in the balance and whose recovery lasted 6 months, yet whose capacity to give friendship to stranger remains undimmed and who shot a video with me in Jambiani, through which I learnt that every single person in the village from shop keeper to child to devout father, knew his name and offered a smile.
Seide my guide through the Spice fields and thickets outside Stone Town, whose knowledge was deeper than a professors and whose ability to express it greater than a story tellers. Who mocked with gently glowing eyes his brother in law for only having 3 children, howled in exasperation that I had none, and who informed me with great joy and excitement that his 7&8th – twins – are underway.
Anne and Josephine who are building orphanages in Tanzania, driven by American gumption and gusto and the ever green gale of faith and conviction that each and every day is a blessing and who have me leaving once again at dawn tomorrow to shoot a trailer for the kids and play them songs before my show later at Blue Herron, where I´ll rock n roll without my band under the curious Arusha stars.
Said and Jenny who built Dreamers Island off the shoreline of Zanzibar with muscles and blistering hands heaving and glistening with sweat under the unforgiving sun as their friends doubted their folly, celebrated its completion, watched as it was destroyed by a storm, and then rebuilt as quickly in the rain; a solid wooden platform floating on barrels of air in the sea, defying the tides and winds and the doubting of the world.
Ah, the world, the world, and all its vastness, all its interweaving, unbelievable stories! We grind our life out of the dust momentarily. Dammit if we are shortly to return to it, let it be with leaving good story, or better, with heart, with giving….at least giving more than we take.
And yes tonight I curse the white hunters, who have raped and pillaged this land, I curse them because of the magnificence of the lion, the shyness of the bushback dear, the mightiness of the roving elephant, ivory hovering through Serengeti planes, like ageless silhouettes with the imprint of the ages upon their memories.
However foolhardy our fathers were and however we delight in continuing their stupidity, we are all complicit. Too often complicit. Fuck it. Tonight in my mind I am in the wilderness and with the wilderness, the wilderness of the good people I´ve met, the wilderness that is aloneness of mind in a new continent, the wilderness of the hyena and wolf and leopard.
Tomorrow I continue my journey and if the journey leads me deeper into the wilderness, then so be it.