Dear friends,
In the following article:
First, I am updating regarding the next steps and what is needed.
Second, an overview of the first expedition, what we achieved together so far and what we can do next.
Third, a thank you and photo journal.
To read more CLICK HERE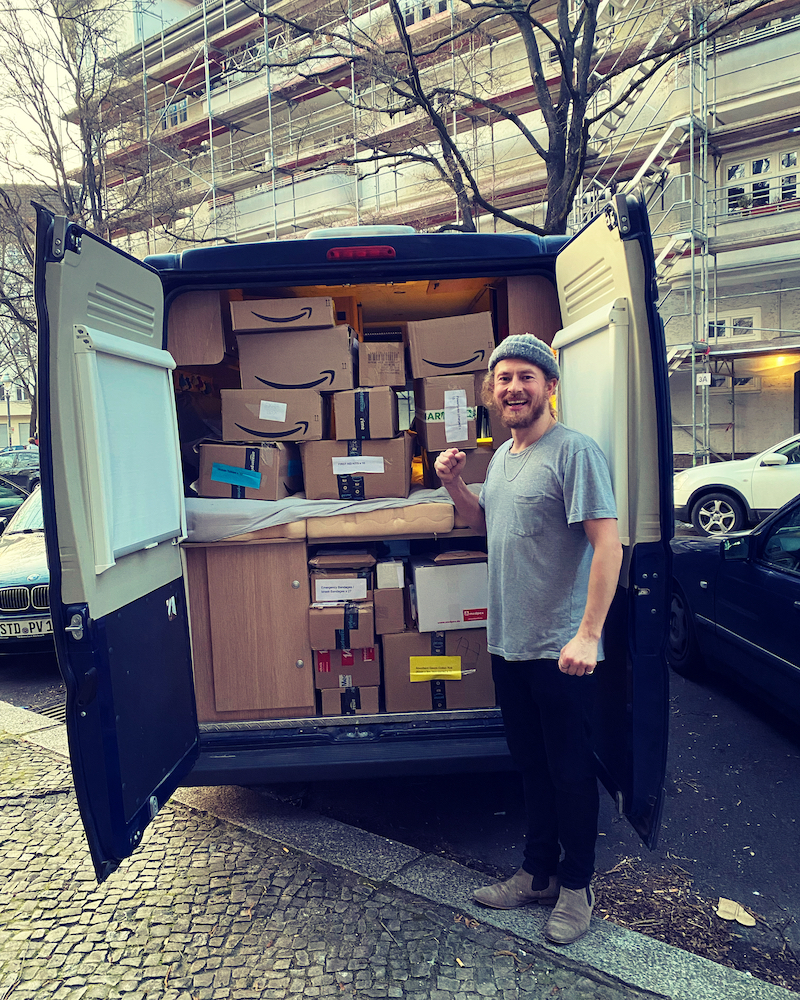 1) EXPEDITION TWO
I met Viktor and Tomasz in Berlin this weekend after my concert in Gretchen. The good news is that we bought the right goods the first time.
As such I am keeping this list here focused on the essentials that you can send me directly to my house and which I will again transport to the border.
Though I am determined to upgrade what we resourced last time to include more specialist medical gear and antibiotics, the fundamentals of what we need are here below.
I cannot stress this enough: I have received pictures from front line soldiers and medics from all over Ukraine with the goods you all sent me. Viktor is an artery into the front line, but he needs help to facilitate his work.
Here's what we need below. Please send to:
Jamie Croft
Schwarzastrasse 7
12055 Berlin
UPDATED LIST
These seem to have been particularly appreciated and the pictures were sent from all over Ukraine.
2. TOURNIQUETS
3. CELOX GAUZES
Hard to find and utterly vital – we need all the support possible to resource and find these!
5. POWER BANKS
7. TORCHES
8. HEADLAMP
9. PANZERTAPE
10. HANDWARMER
11. HELMET
11. BANDAGES
2) OVERVIEW OF MISSION ONE
What I didn't know before leaving last time is that Viktor and Alessandra would be two of the most inspiring people I've ever met.
Why?
Because they are family people doing everything they can for their home country. They made their contacts, all over Ukraine during the Crimean War, and it is this database of knowledge which gives us the power to help people directly.
Arrival in Rzeszow was frantic as Tomasz and I collected three thousand euros of medical goods and food. We dropped this off late at night with Viktor in addition to 12K worth of high quality goods in the van.
The next morning I helped SOS Ukraine with the unpacking and was lucky enough to meet Alessandra, Viktor's incredible wife.
Within an hour, she had taken the goods in shortest supply and set off into Ukraine.
I received the first photos our goods with Ukrainian soldiers and front line medics that night. It was stomach wrenching and heartening in equal measure. To receive pictures of young front line soldiers with thumbs up with our walkie talkies. These young men should not be in this position, and it seems ridiculous that they should need to be provided with basic vital gear by independent missions like this.
But supporting the war effort is about doing what you can, where you can, when you can.
After my initial work with SOS Ukraine, my trip around the border became about research, visiting different agencies, meeting people and providing some value where it was needed with video, social media and photography.
Below you can find a short photo journal.
For now, I just want to say thank you to everyone who has been facilitating my work with SOS Ukraine.
I'm proud and thankful for your trust and will make sure that whatever you can send over gets to Viktor, Alessandra and the amazing team early May.
With love and thanks,

Jim
3) A PHOTO JOURNAL


Collecting all the goods you sent me – the walkie talkies alone on the table are 3 thousand euros worth – an amazing effort guys!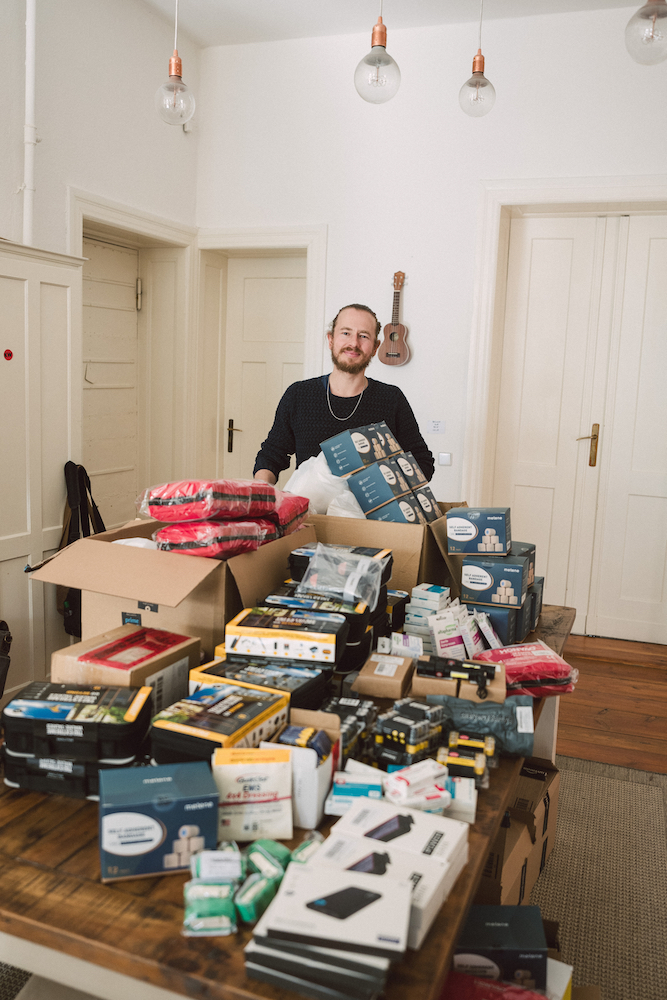 Setting off in Donna from Berlin!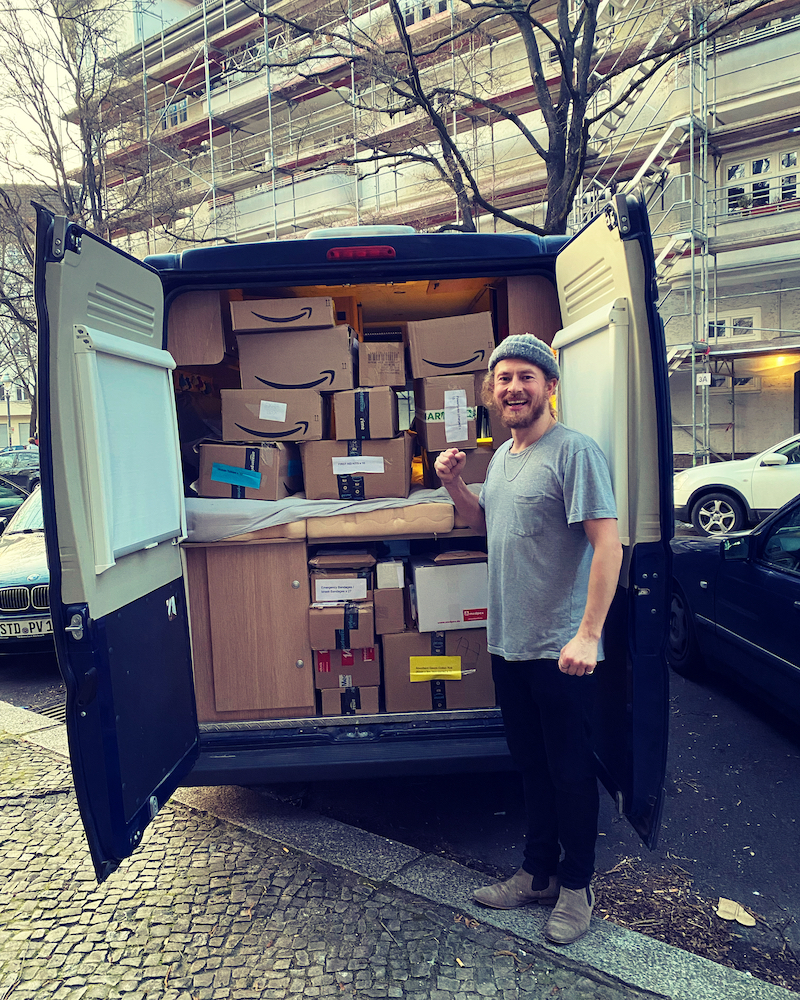 Including all the food and medical supplies we ordered and picked up in Poland, we brought over around 15K of vital supplies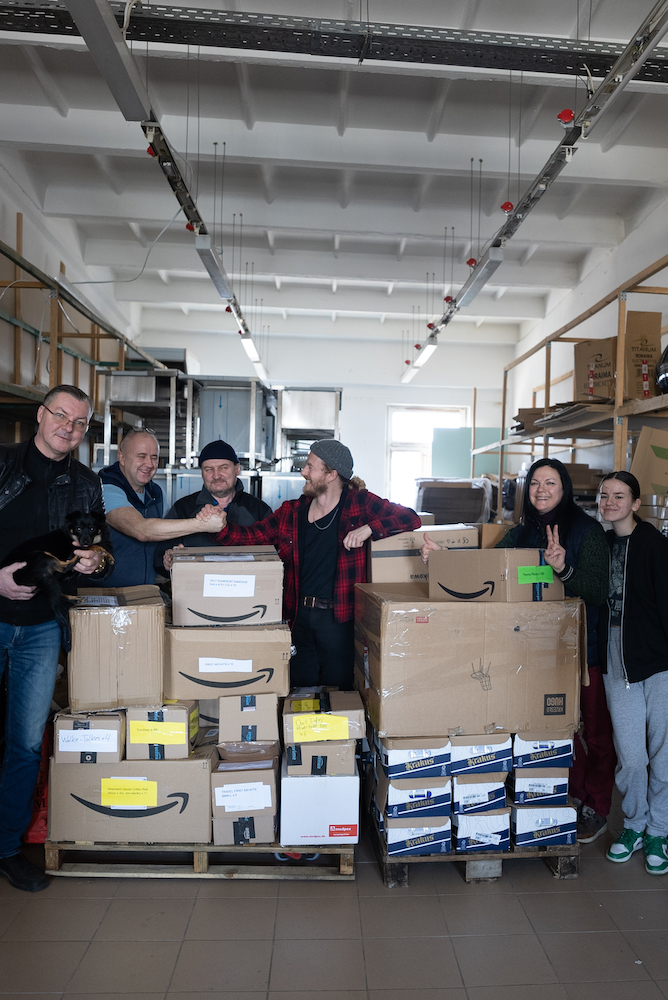 Frantic late night arrival at SOS Ukraine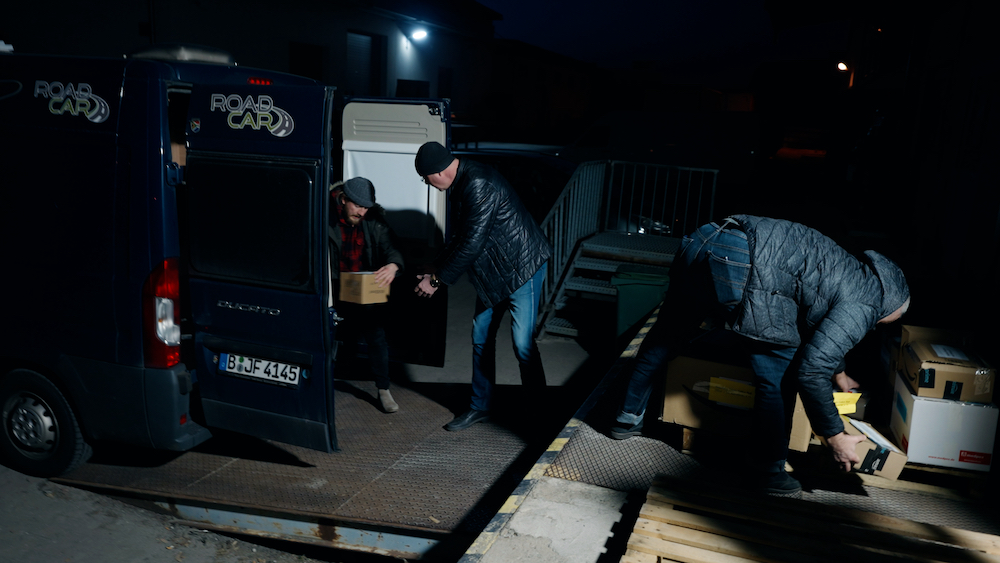 Viktor and Alessandra – the most inspiring couple. Alessandra left almost immediately into Ukraine with many of our goods. Every time she goes she puts her life in mortal danger. It was hard to see her hug with her daughter Elizabeth and Viktor – the very definition of moral courage.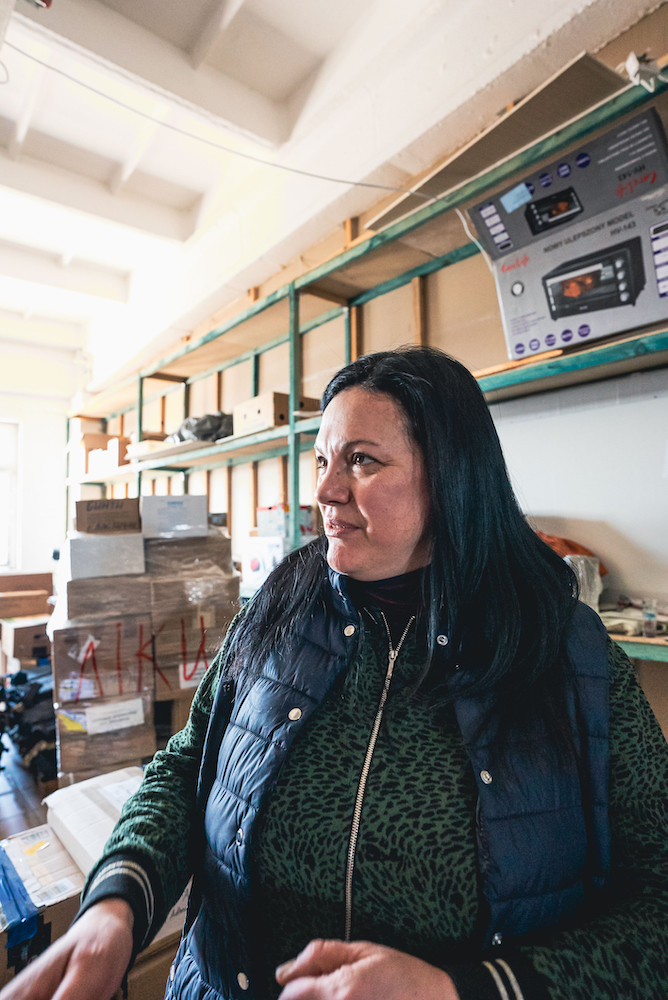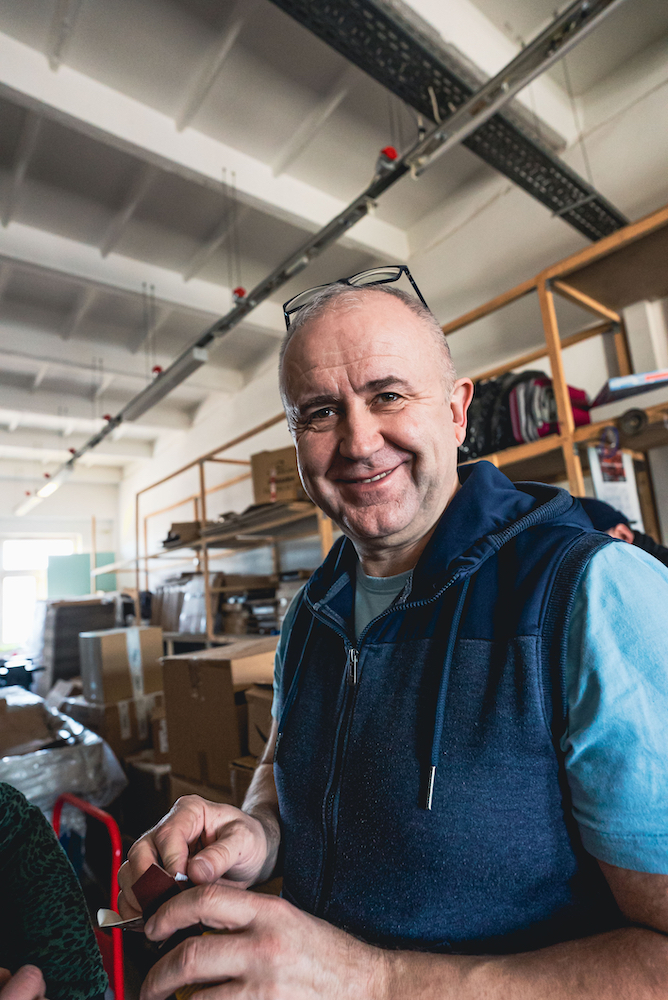 An important part of the journey was to getting to know Victor, and educating myself directly about both what is going on on the ground, and what is needed most.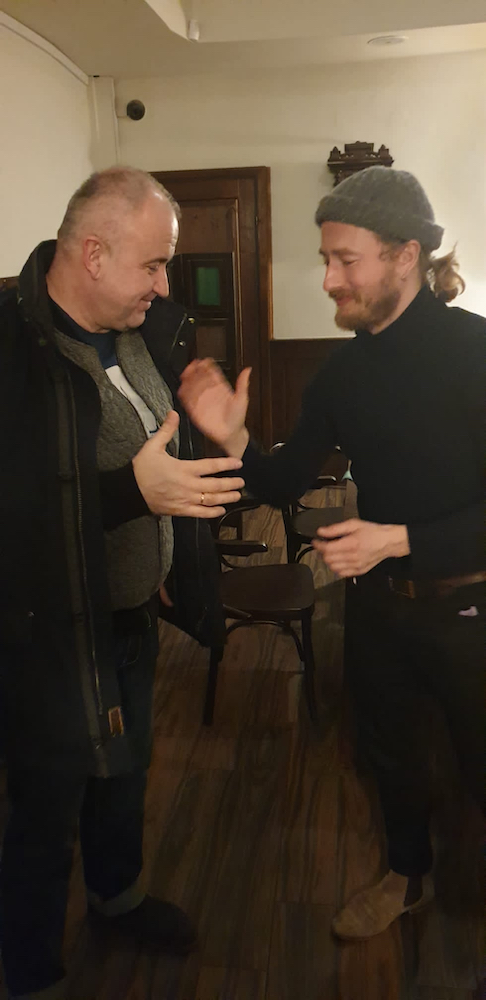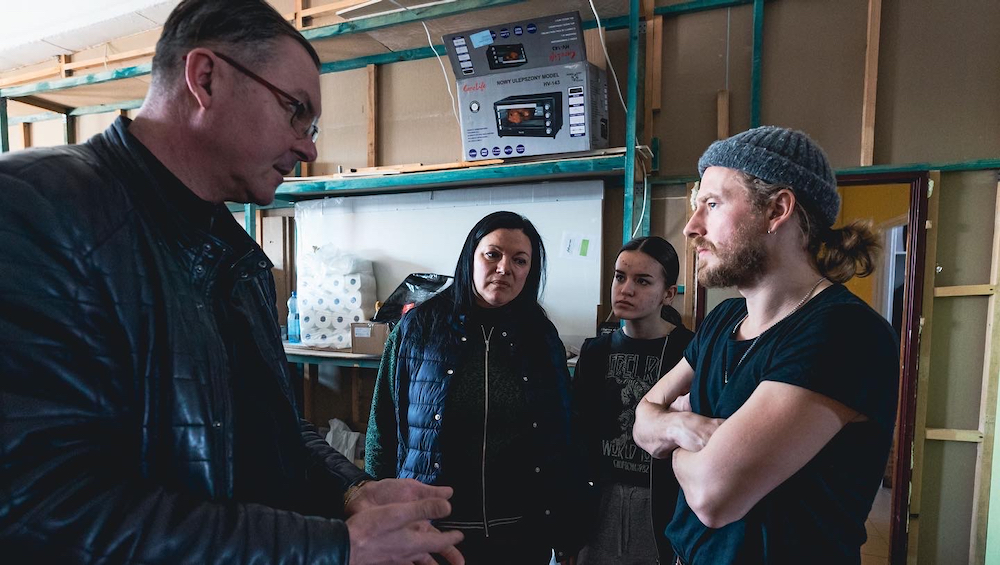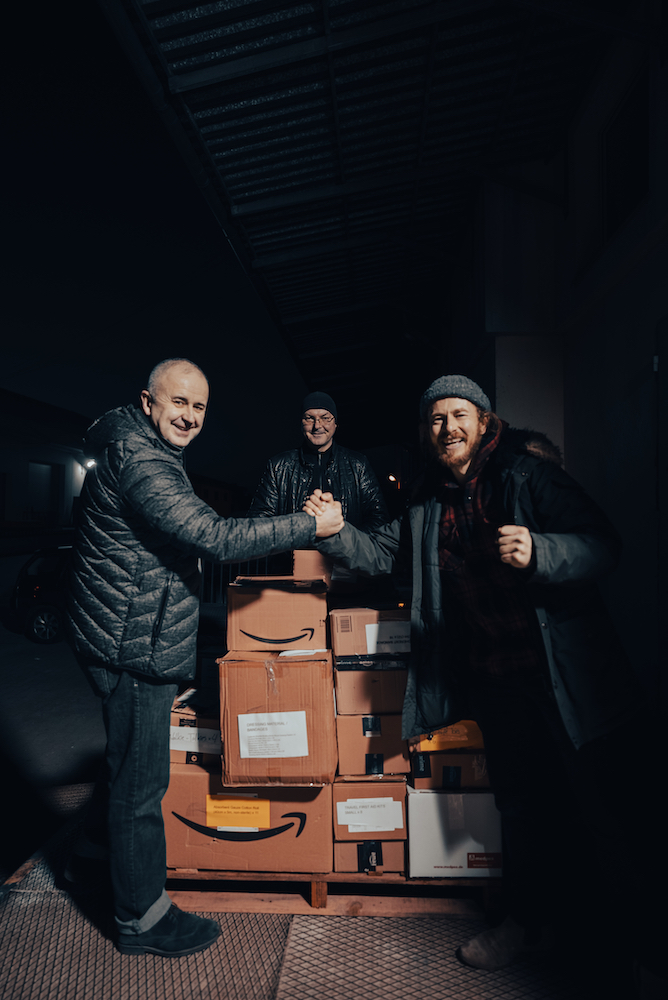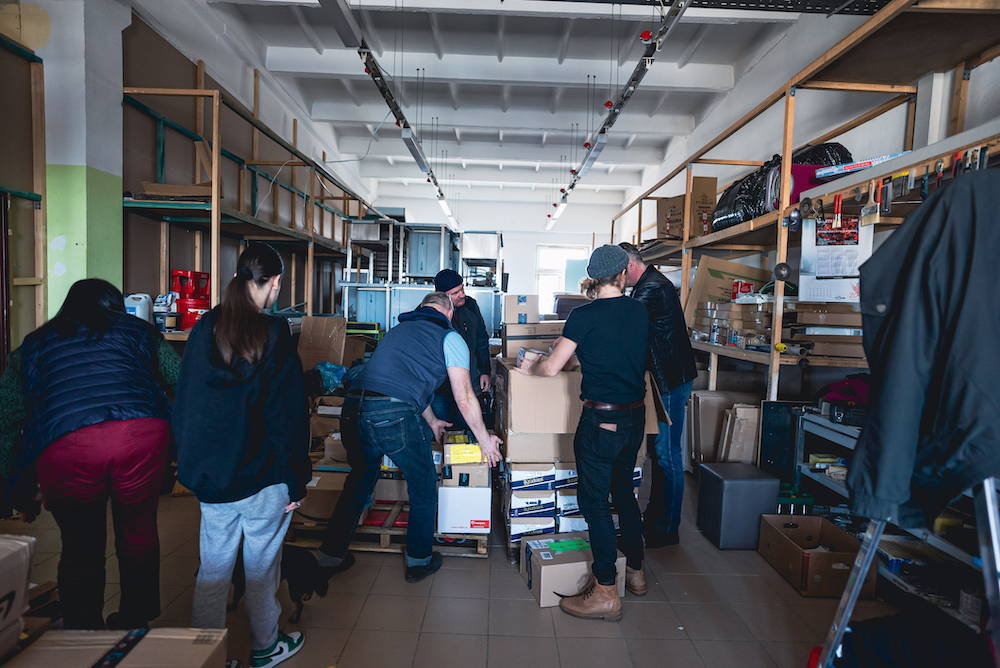 I visited several entry points including train stations and the border itself.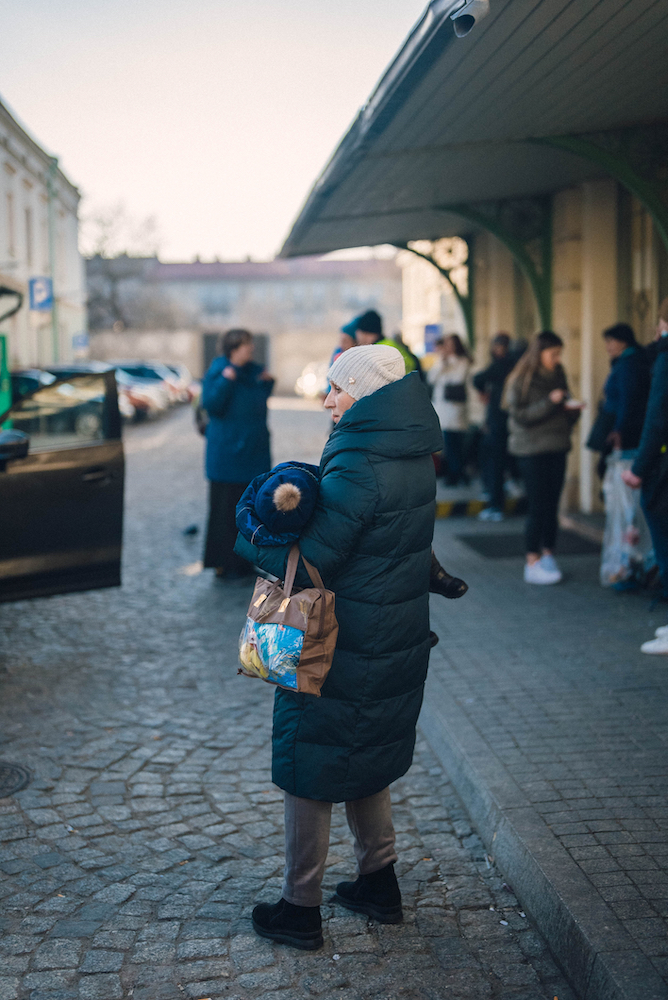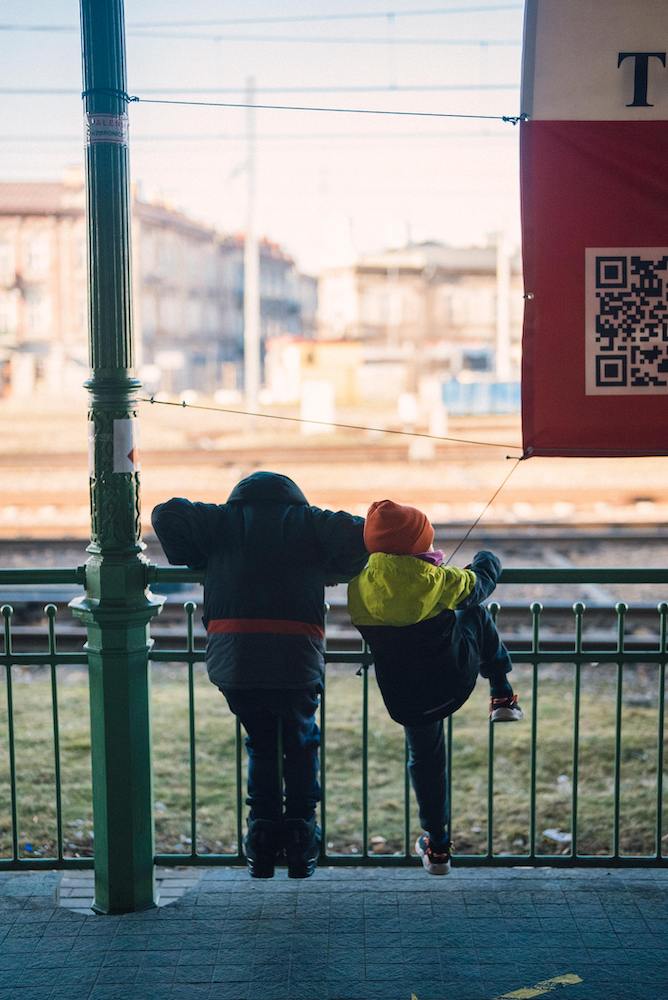 After leaving Rzeszow i travelled to Ciechanów where I spent many days with the wonderful organisation Fundacja Folkowisko. Donna was a fixture for some days!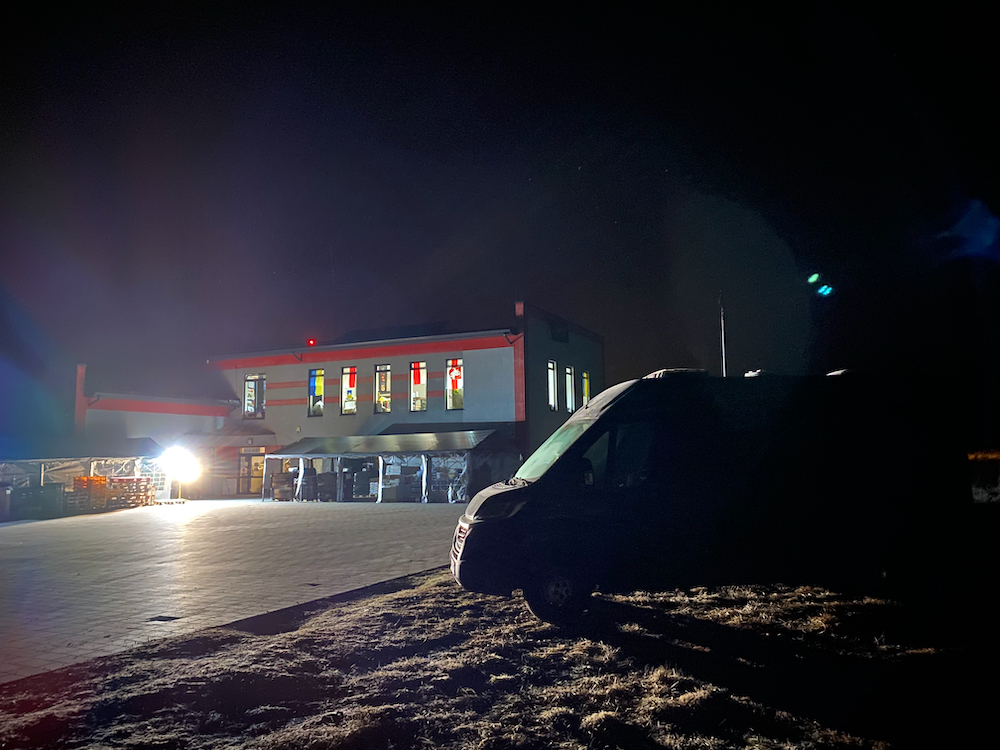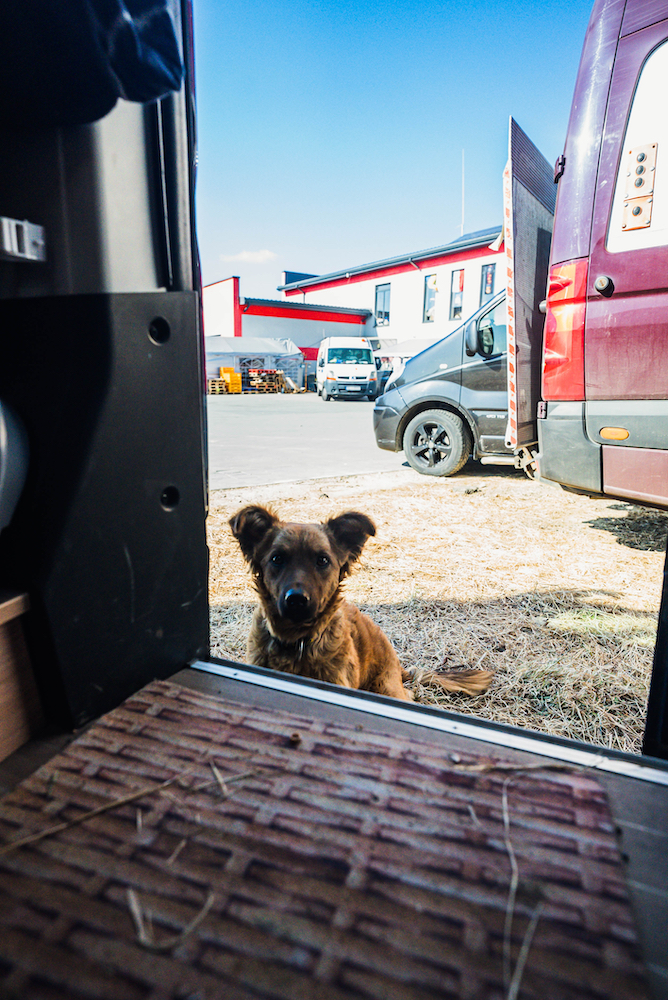 Night and day, volunteers from all over the world worked to organise the goods coming in.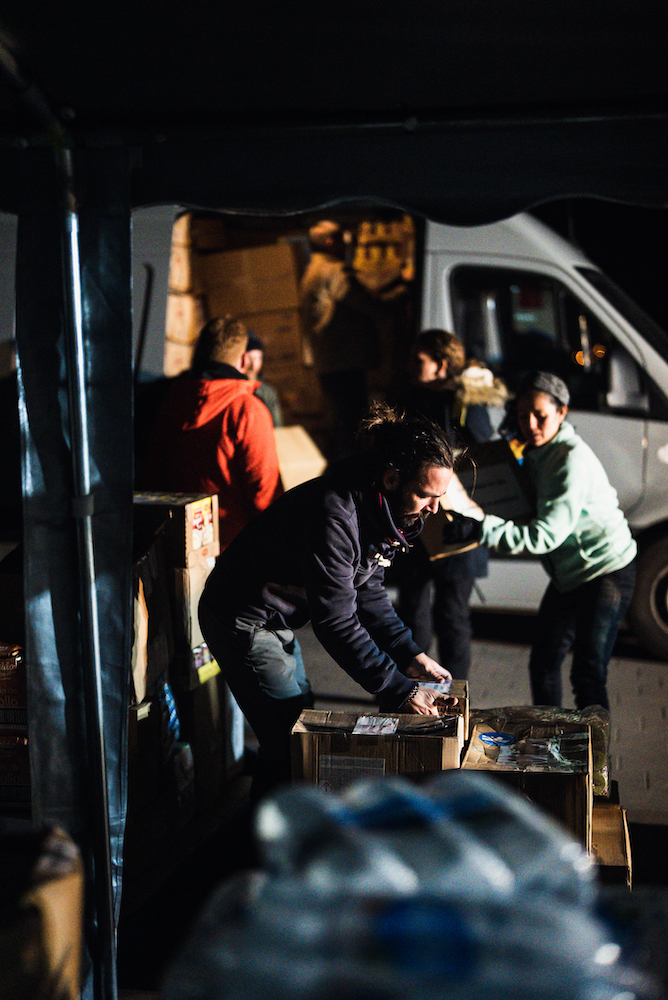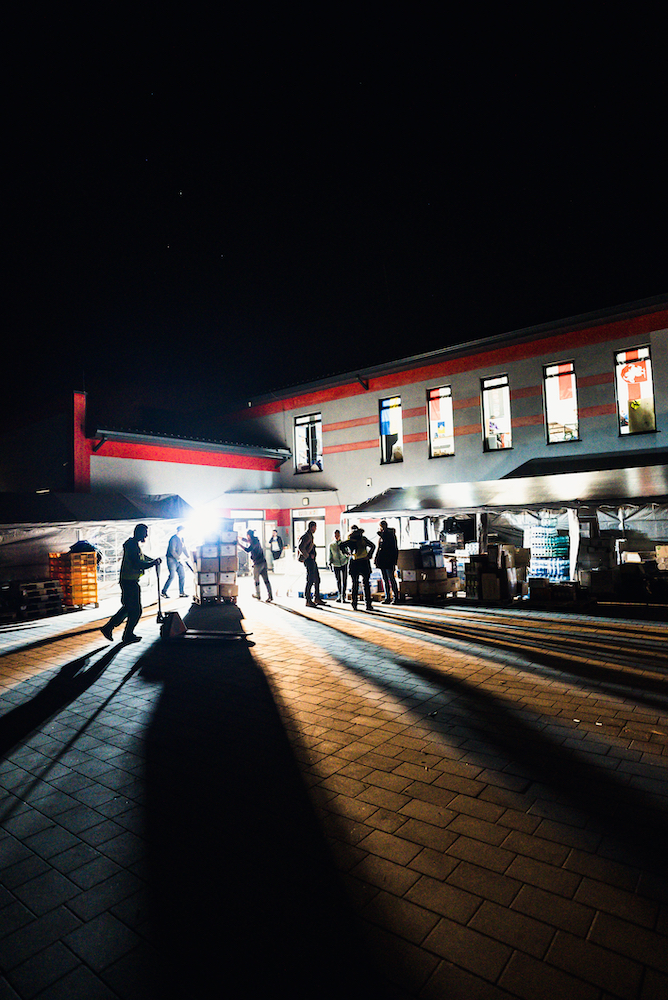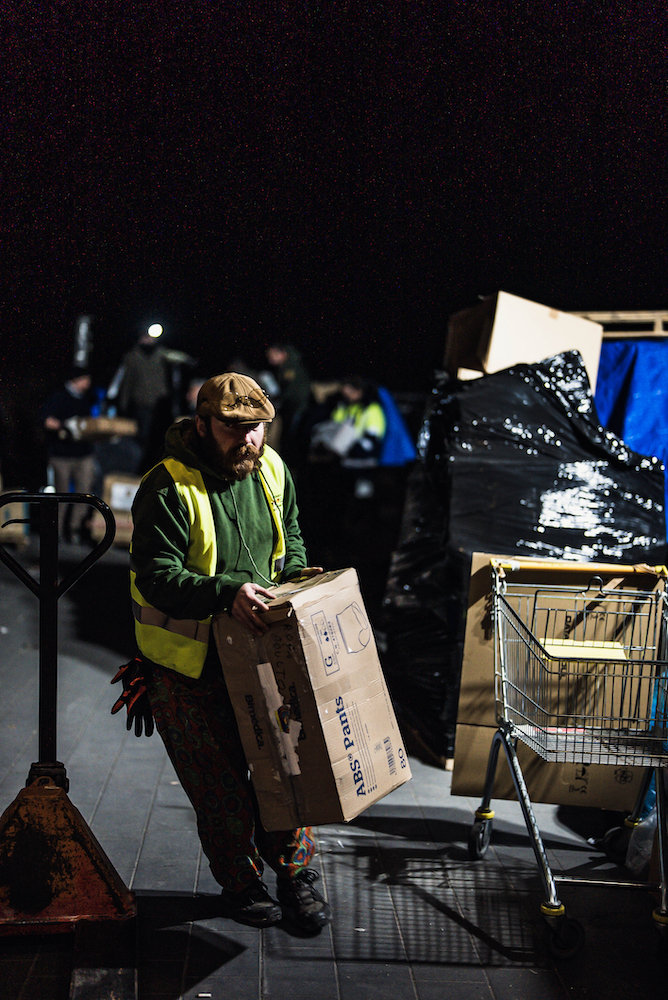 These Spanish heroes travelled for 7 days, delivered 7 trucks, and then rolled up their sleeves and put in several days of labour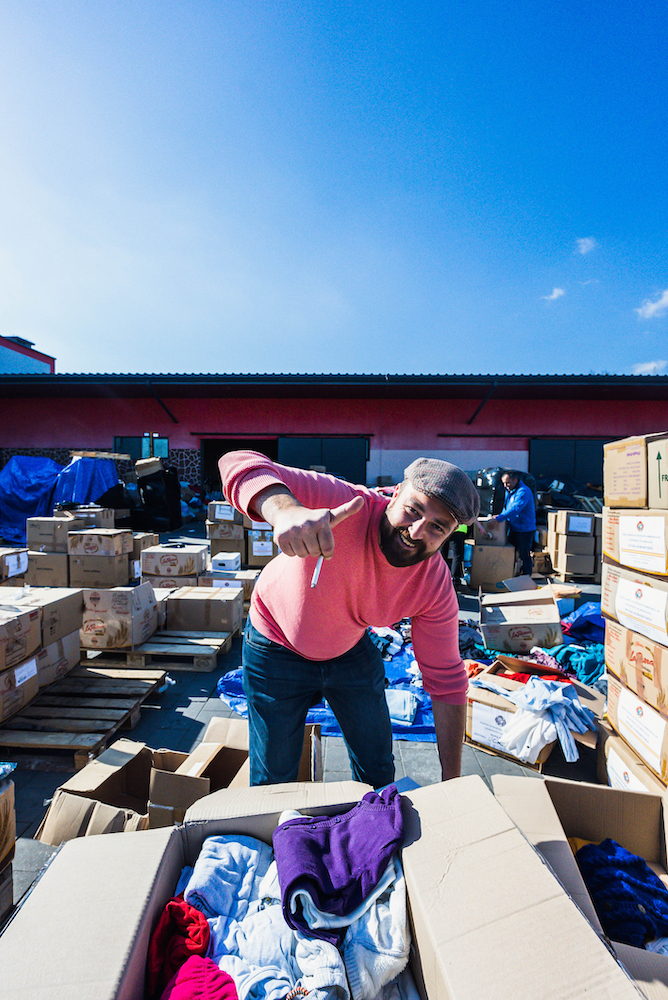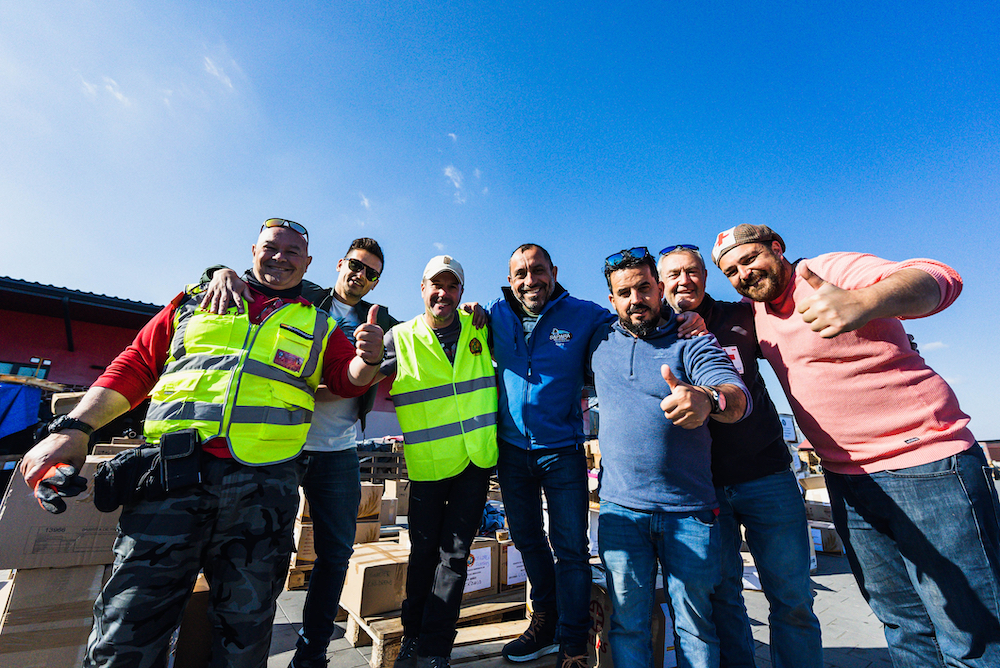 After learning the volunteers had no where to shower we raised 1200 euros and had showers put in at separate locations – it was a joyous snap action to look after those looking after others. Thank you again everyone who contributed, this made a big difference!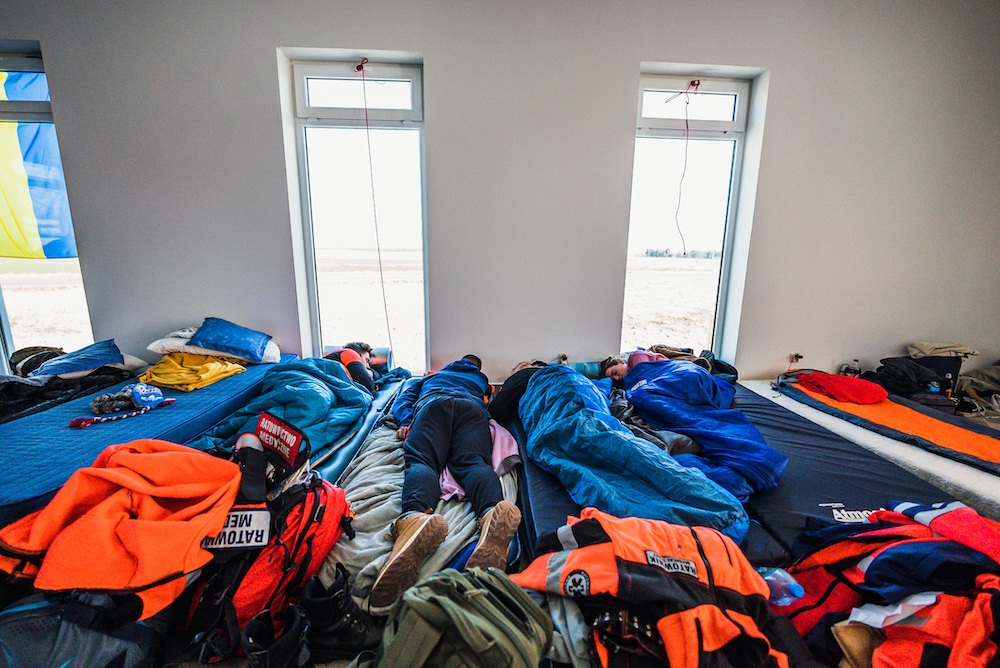 I fell in love with Marcin and Basha who co-ordinate "The Freedom Embassy" – sometimes you just feel so humbled by what people do with their lives. We must never forget, that every act of kindness resonates in ways we can never know.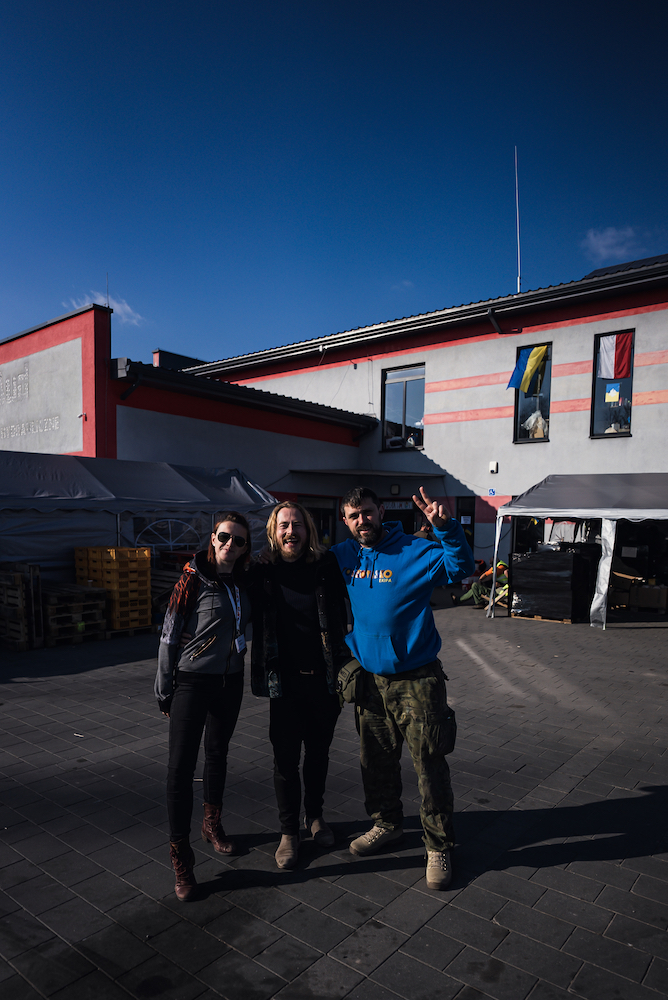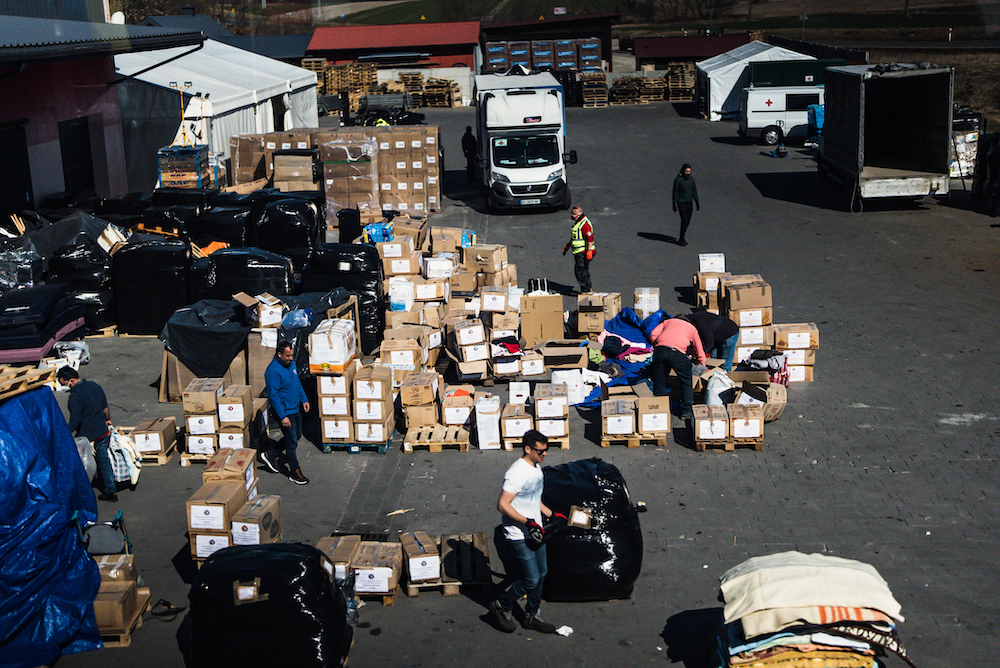 Back in Berlin, Viktor and Tomasz visited after I played a benefit show at Gretchen, organised by All Rooms Agency and Zachow Pictures. The artists raised 3000 euros for Mission Lifeline.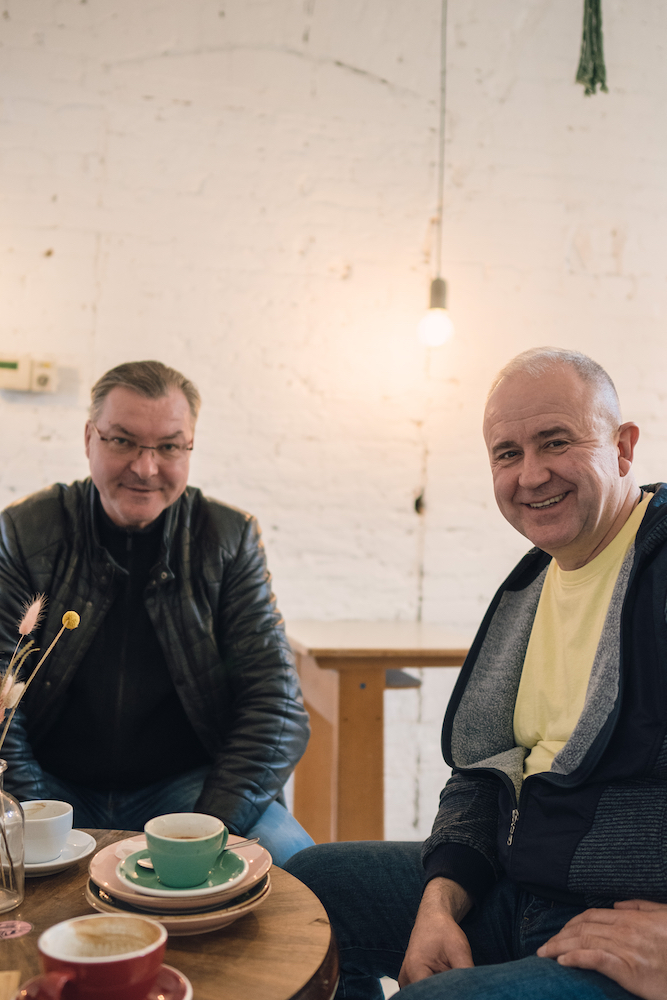 It was there we resolved to repeat our first expedition and started planning.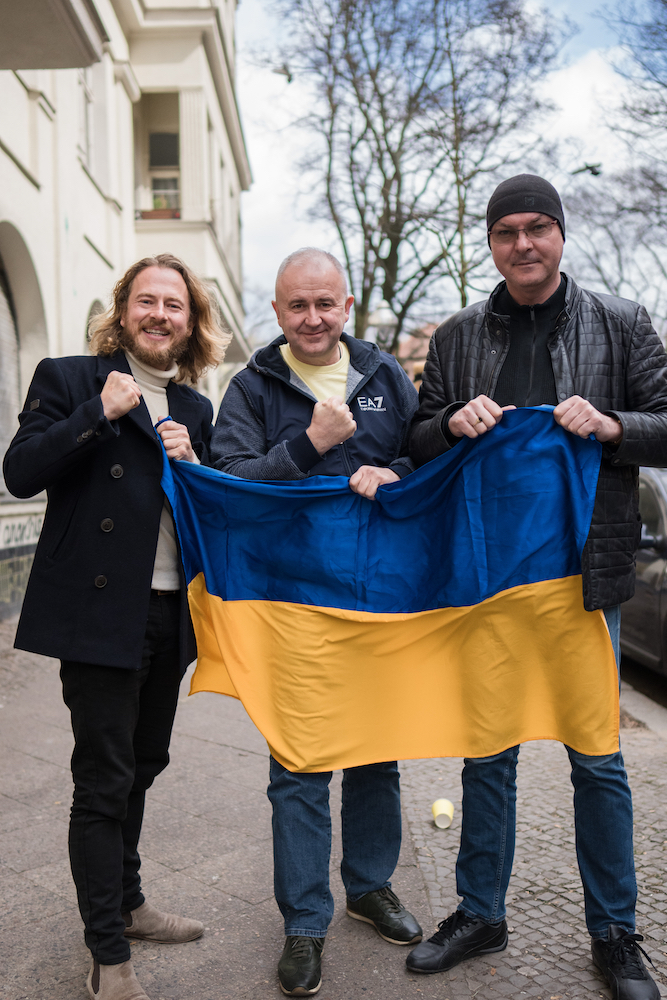 THANK YOU EVERYONE FOR ALL YOUR SUPPORT AND DONATIONS.
Lets go again x