A simple diary of the last year of my life while recording the new album. I have not been posting during its making, and this is a more personal insight into my own path, experiences and journey than usual. I hope it can inspire other people who are wrestling with their own lives and projects – whether spiritually or creatively.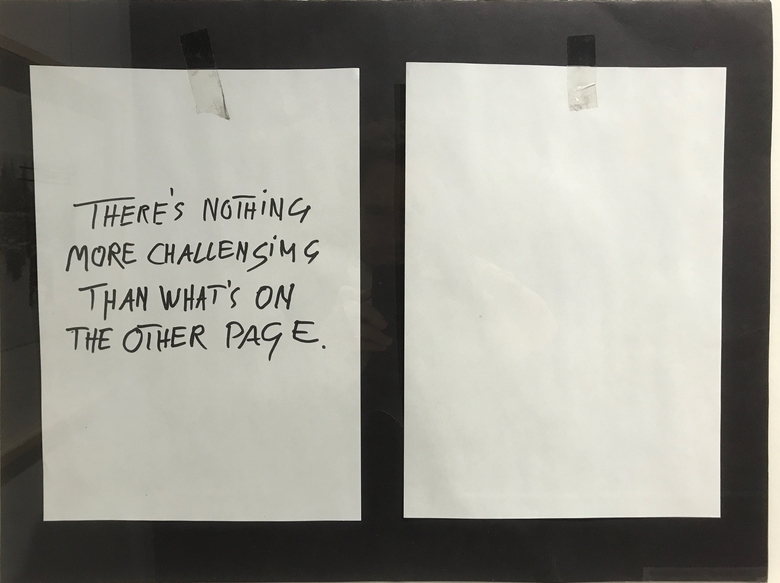 When I was ready to start the journey of the new album I managed to break my arm doing a film job on Teufelsberg in Berlin. It was painful, but in some ways has been a part of my education with the album.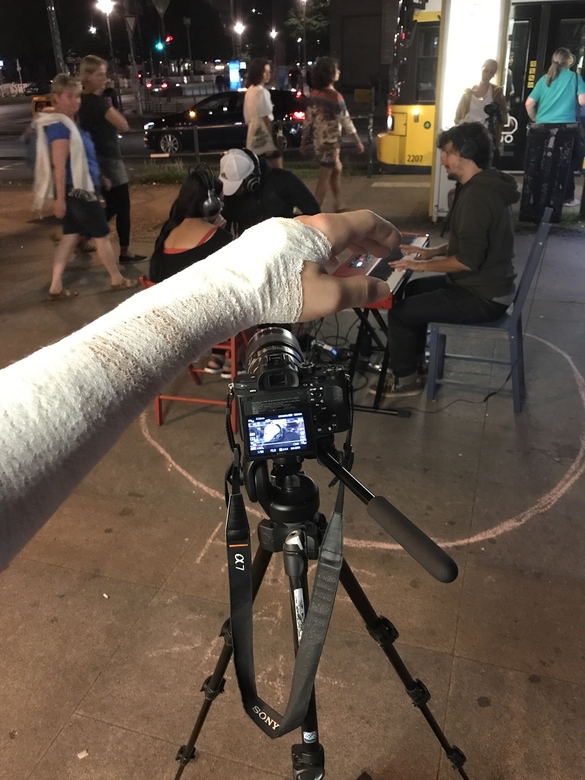 As the injury was quite severe in the elbow, I had to take 3 months off playing guitar. Looking back it was a key time, simply because I just had to sit and think about what it was I wanted to say. It brought me back somehow to a centre. I realised that I felt spiritually quite exhausted after my "Journeys" and I took the injury as I sign that I needed to tend to myself for while. So began the journey of doing many things I had put off for years – moving flat, getting my affairs in order, and enjoying the experience of simply being in one place for awhile.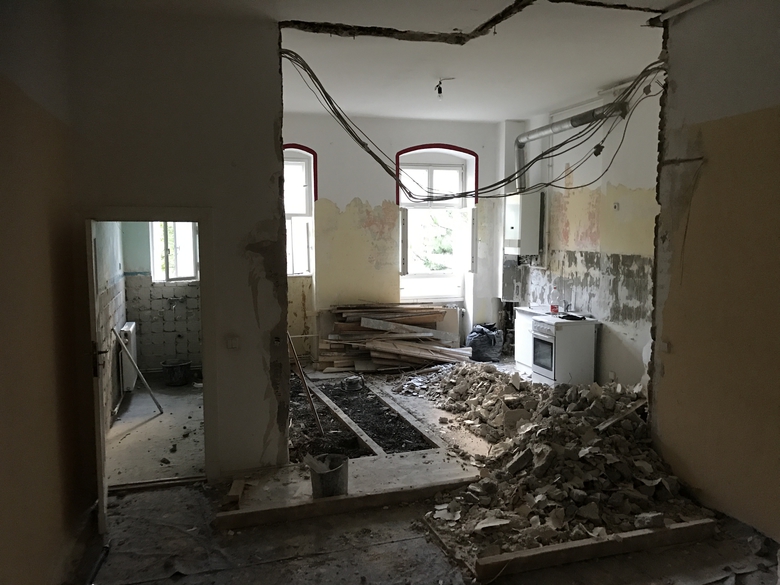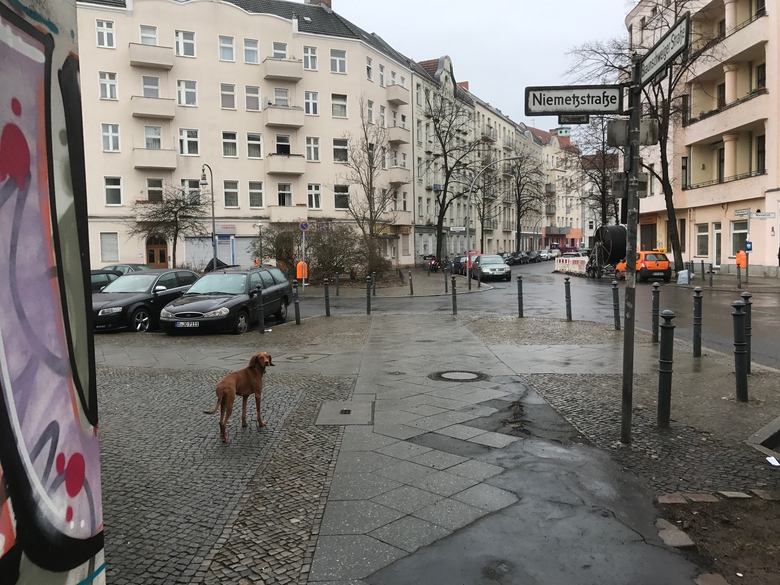 This little fur bag, Corey, accompanied me, and there was something joyous about transitioning in my own city. I realised that even though Berlin had for years been my home, I did not feel a sense of belonging. One of the things on my list was to improve my German, and I've been cracking away at it the last year, just completing my C1 last week.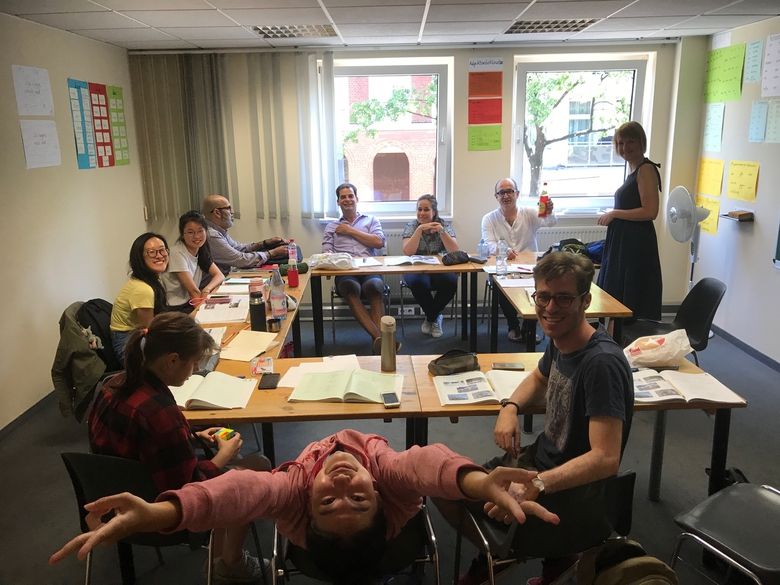 And thus began a new phase of my life, and one of the most important things has been working hard, and especially setting up "Black Fox Collective" with my great friends Adi and Joana, with whom we have worked on so many film projects in the last years.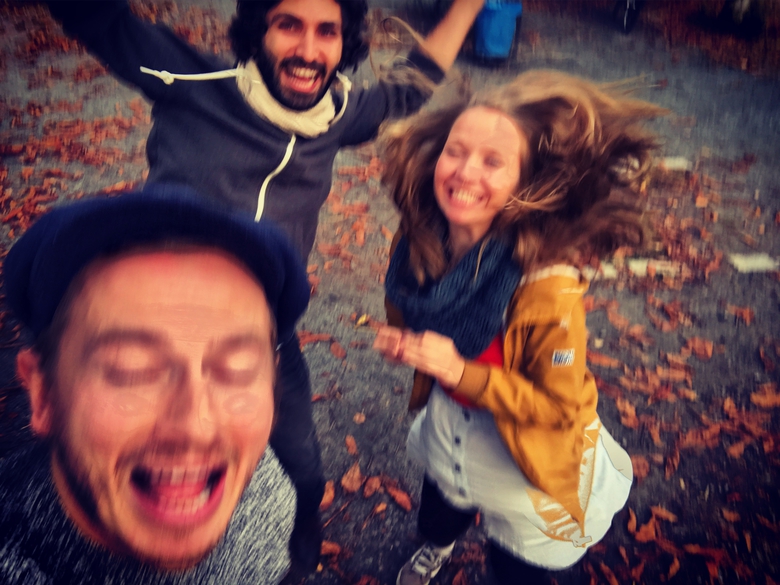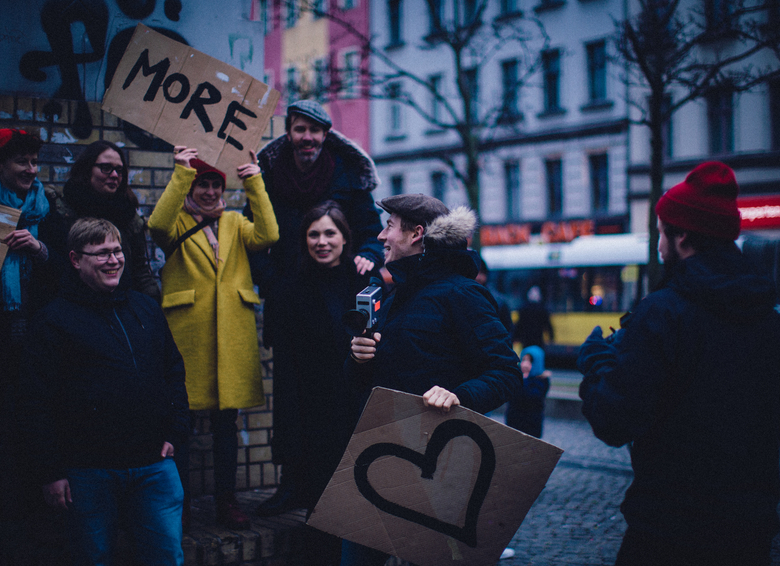 All the time life kept revolving, and one of the projects we worked was a 30 minute film called "Warum Seid Ihr So Scheisse Leise?" which covered the German election in music and politics.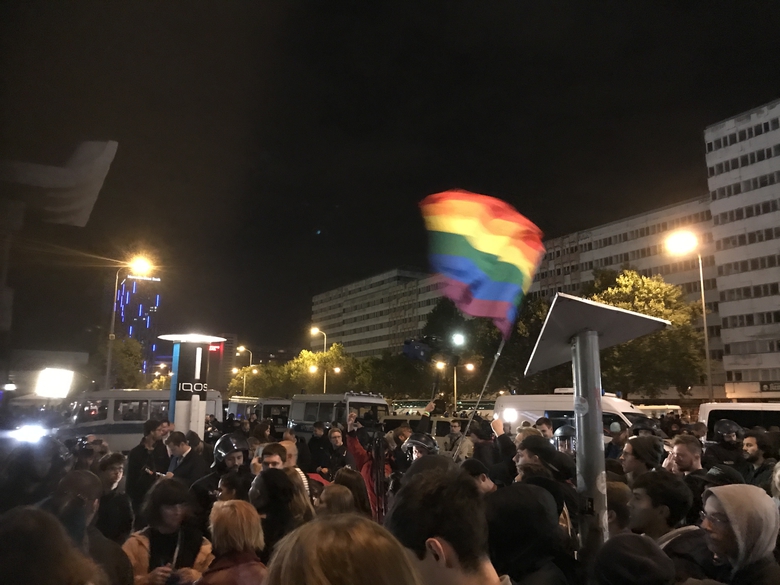 Over the last year I have kept engaged with what is happening worldwide, and especially with what I experienced during my journeys. There were somethings that I needed to complete before I could truly begin recording and one of them was to get the "Boat for Sara" on the water – and it has been such a fulfilling experience to make a small contribution towards the work of Proemaid.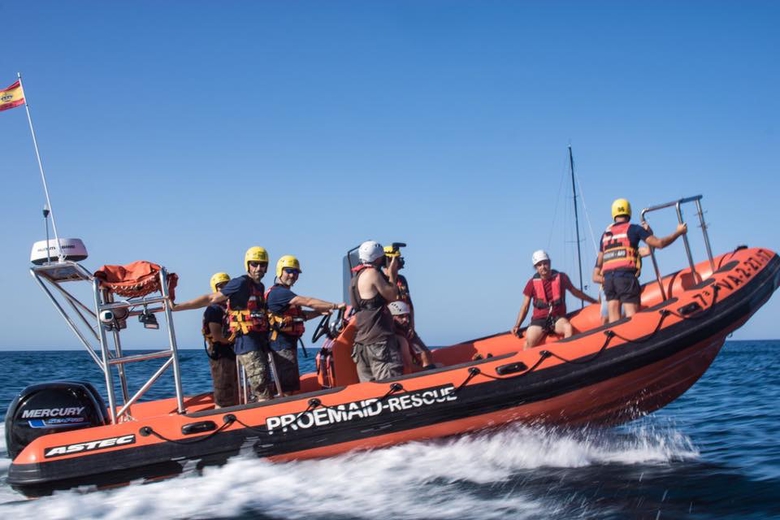 In stopping I finally had time to give "The March of Hope" the time it needed, both in terms of editing and in terms of finding a path for it. I worked in quiet with my great friend Tim, and also with Amanda and Serena, angels who dropped in to help us along our way.
It has been a huge labour of love, especially as Tim and I had no idea how to get a dam film into the world. We have chipped away weekly, often into the void, and often in a block. It was incredibly hard to get anyone to read an email, let alone to watch the movie, and honestly speaking, I felt a little despair. Then we had invitation to screen for an NGO in Serbia, and life started to plot its own course for the film. This film feels like my child, and it all I've really known is to take it step by step and to fight for it.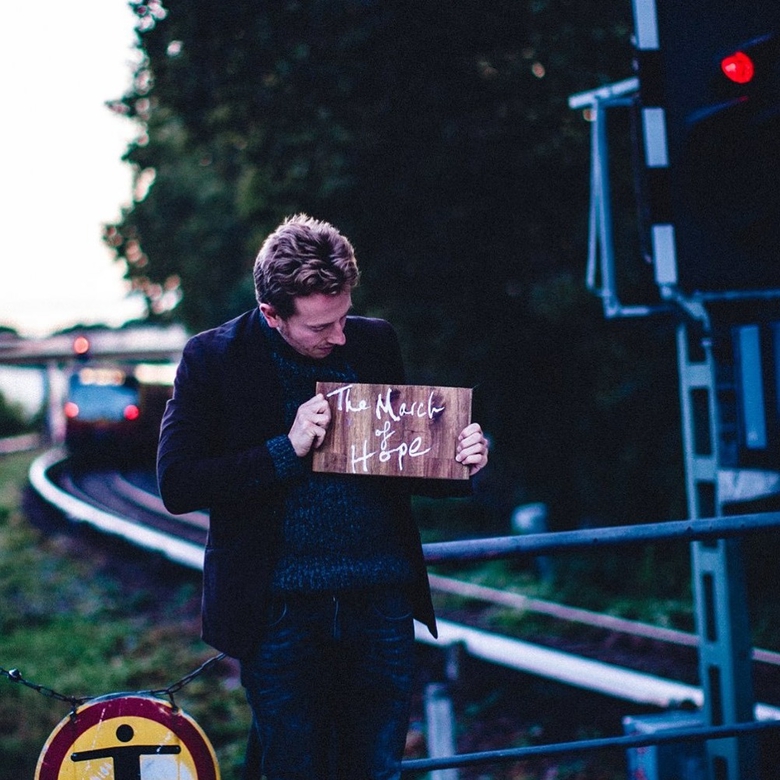 Along the way, angels appeared such as Mark Reeder who filmed B-Movie:. Lust & Sound in West-Berlin 1979-1989. We shared a wonderful walk one day, the type of walk that inspires in a way far more than the person inspiring will ever know.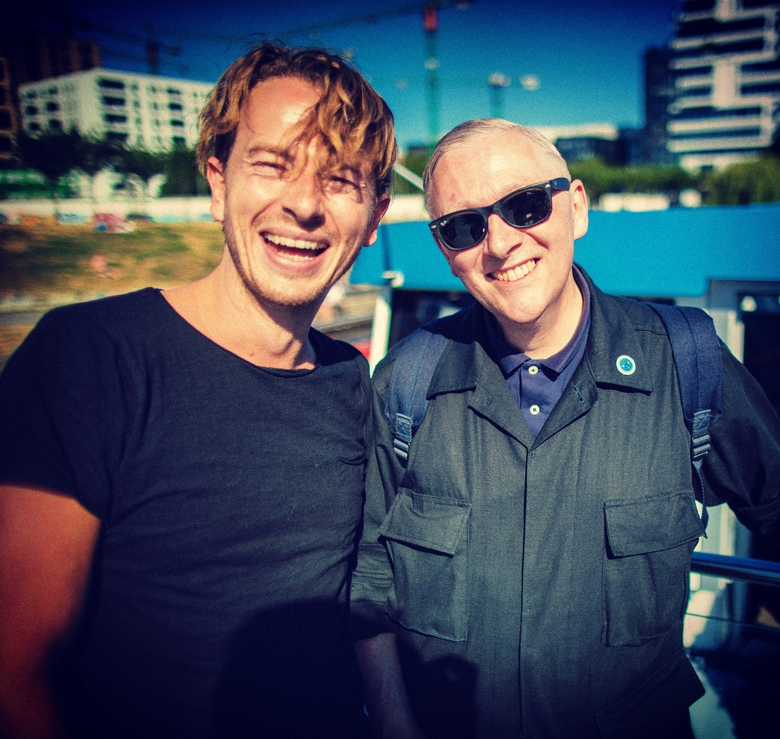 And smaller audiences have grown to bigger audiences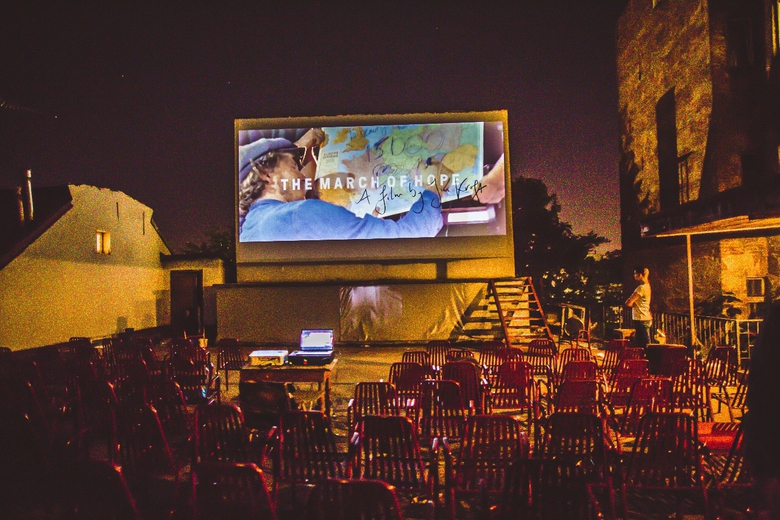 And somehow overtime the film has made its way, now in 30 film festivals and even winning 15 awards so far.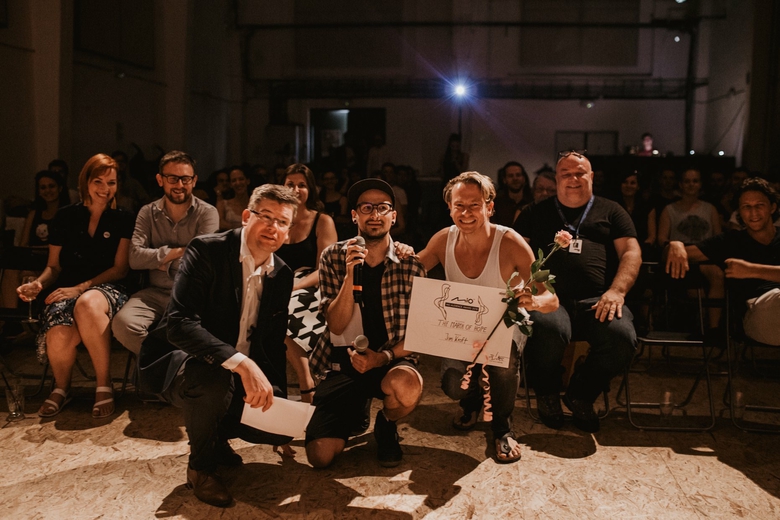 It's been a long road, especially for a film which hasn't had a single dollar spent on its marketing.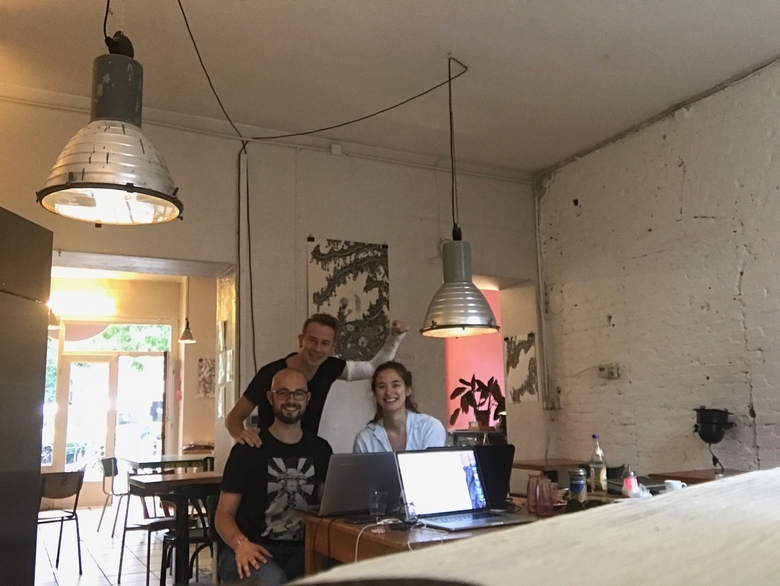 It's lessons have crept over into my musical self and out of the path of "The March of Hope", and with my arm healed, I was ready to begin again my musical journey.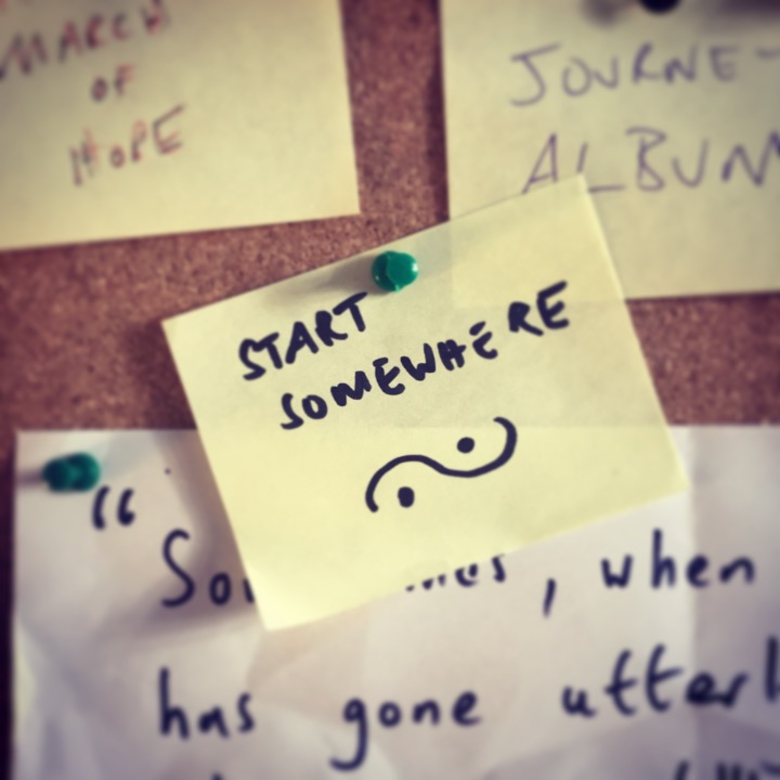 I felt an ocean inside, but wasn't sure where to begin. I realised that I just needed to dig into the silence, and let it become a part of me. I began waking at dawn and just writing and writing, not worrying about songs at all, just thoughts, directions and feelings.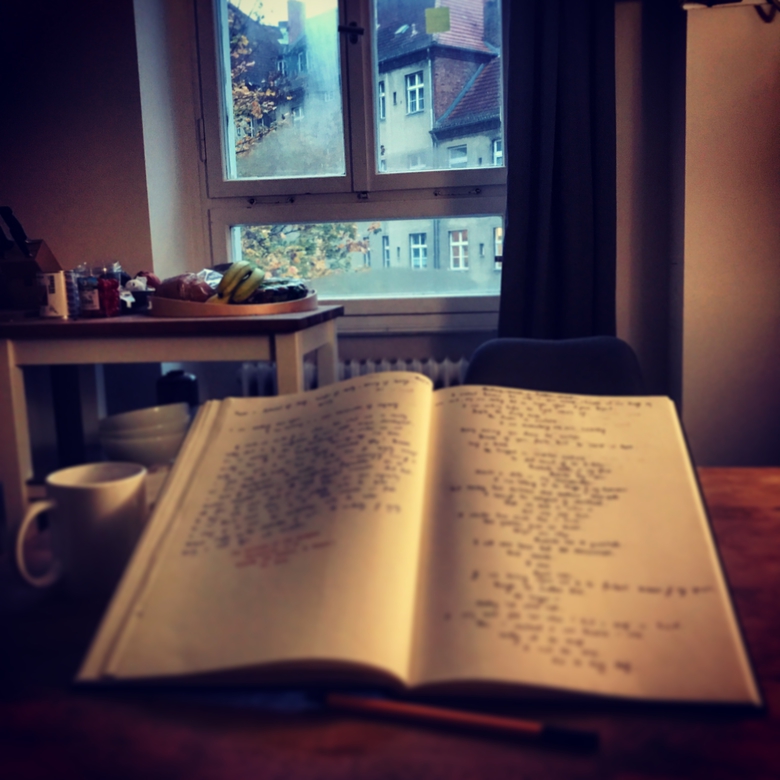 I put a message on my wall saying simply "start somewhere". It was a reminder to myself, daily, that the creative journey of making something, is a continual test of self belief, faith and inner conversation.
I would walk a lot and rather than trying to force my creativity, chose to let it direct me – that is, to create enough silence in my life that I could, at last, hear what it was my heart was saying to me. It was as a result of this that I chose to abandon social media for the last year and a half, and to just take my time.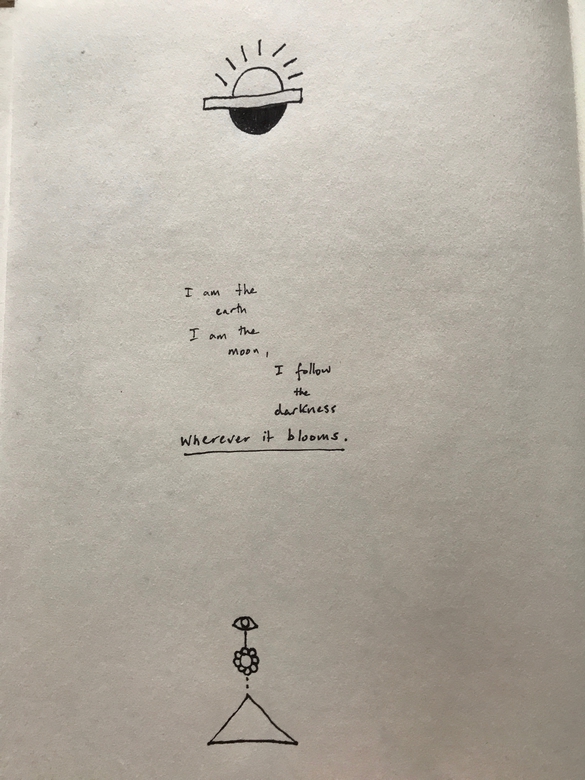 I wasn't sure if I was making an album either, it was just little stuff that I was collecting, being led.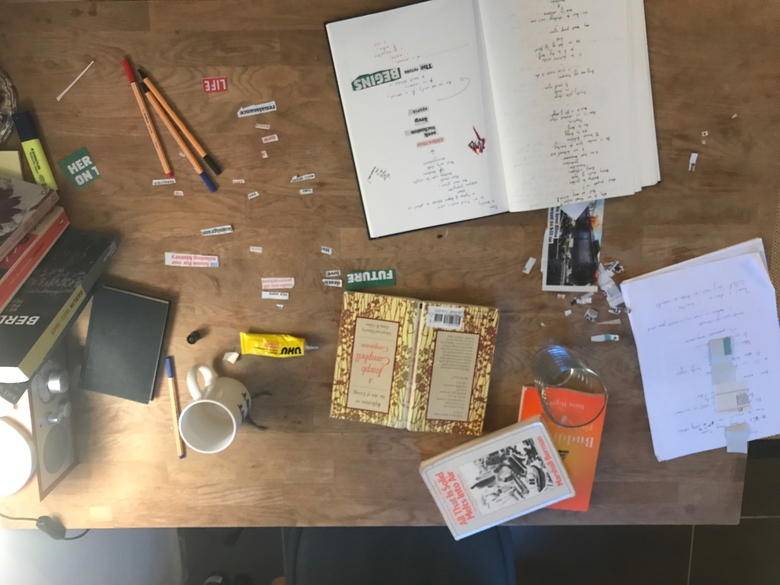 I found in the silence many emotions, and a greater clarity emerged about what I wanted to say. From having been a little stuck, I felt a great engagement with the world emerge, and started making the connections between things, cutting newspaper articles, getting angry, feeling inspired, going through my own type of healing and digestion.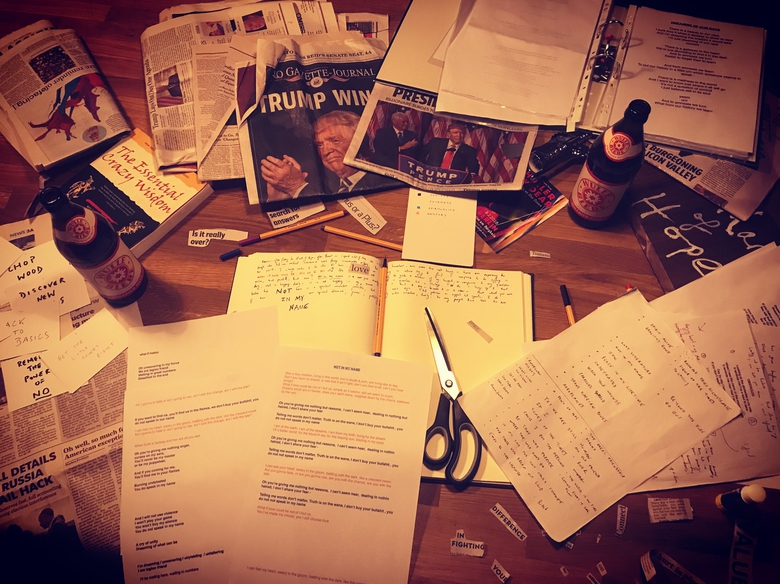 Then at some stage I started writing songs, and the album started to write itself somehow.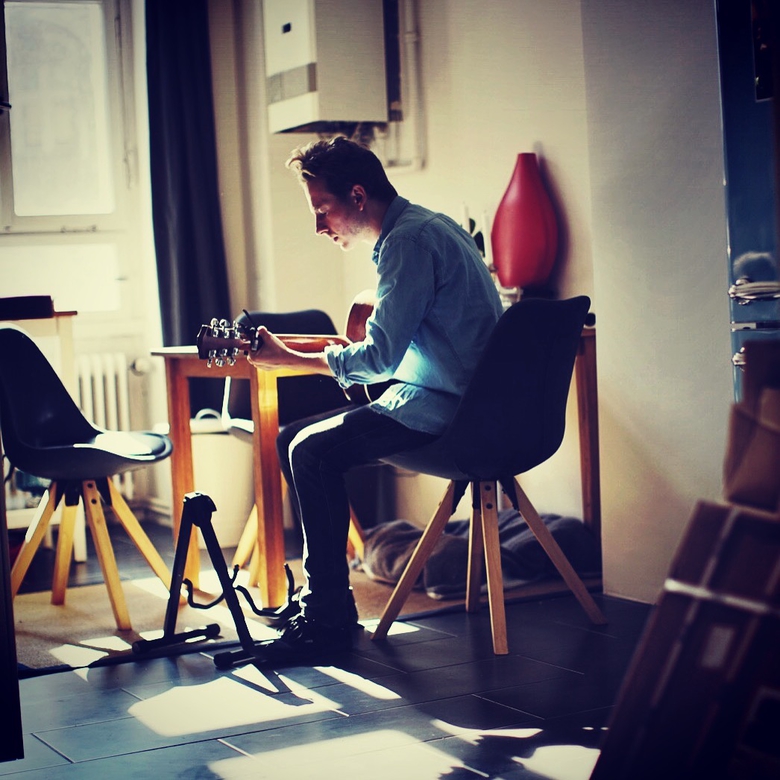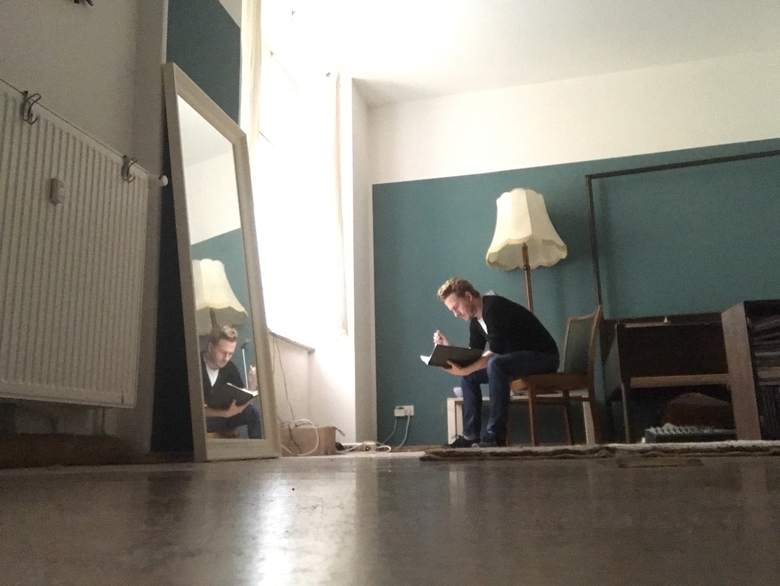 I realised that I was writing my best songs, but I also felt like I needed a guide, someone new in my life, who could be more to me than a producer.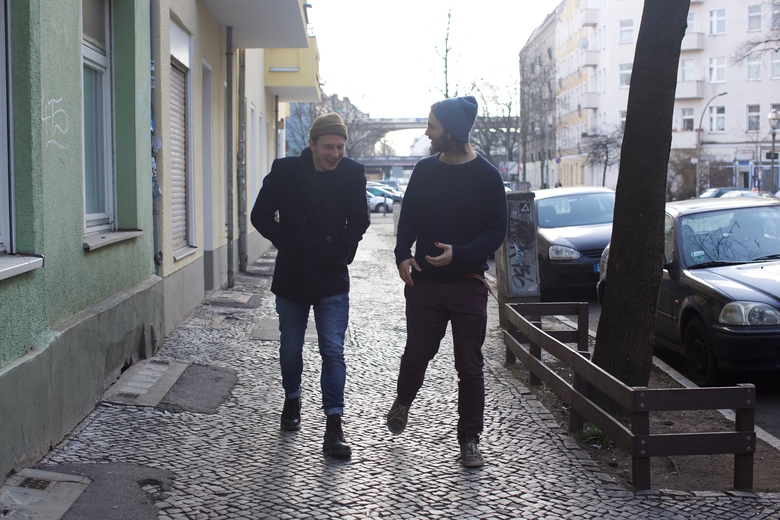 Somehow out of this realisation, this beautiful man, Jonathan Kluth emerged. And last August, sharing a drink, we began a journey together. Jonathan lives just three minutes from me, and I still can't believe that I was lucky enough to find him, and to be guided by his insane, demonic, wild talent.
Out of the chaos of my previous life, I was also experiencing something new, I had brought order to my creative journey, something I had always feared. Rather than hindering, I have found it has brought tremendous focus and energy into my creative path.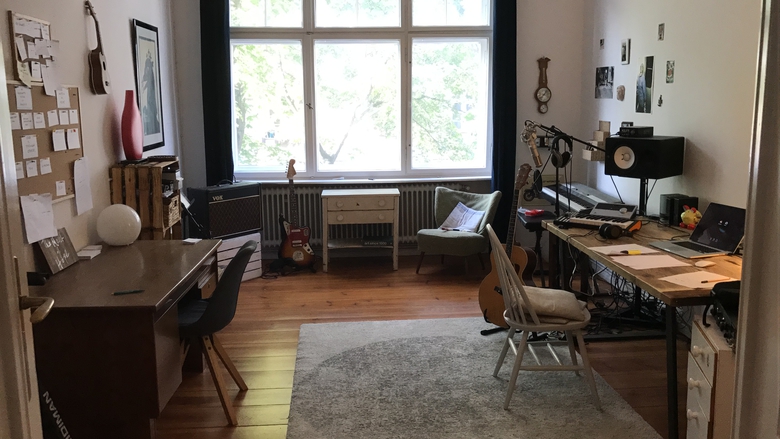 I found the songs were starting to come, and in between them, life would always call, and with the occasional show, like in Hong Kong or the Czech Republic, I felt new song ideas come, as well as the the simple return of that peculiar fire in the heart, of wanting to perform again.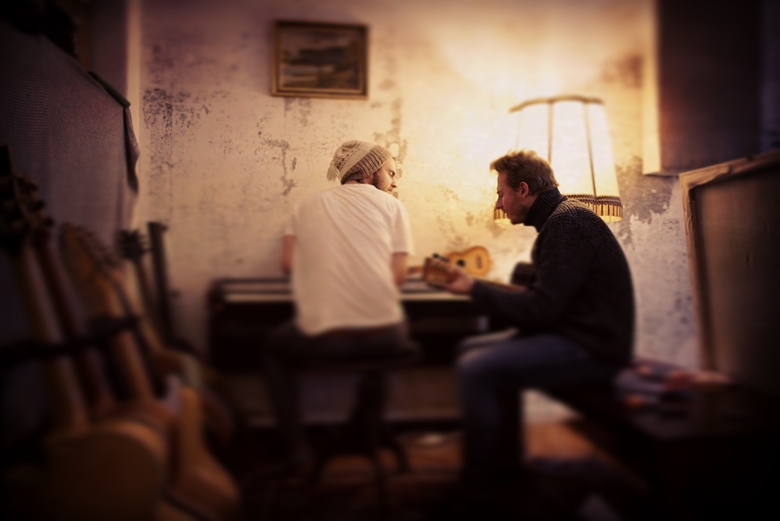 I kept on working with Jonathan and I realised I was having the special experience of another human being truly commit to your work – and in doing so becoming as of his own. Or ours. It has been one of the joyous experiences of my creative life.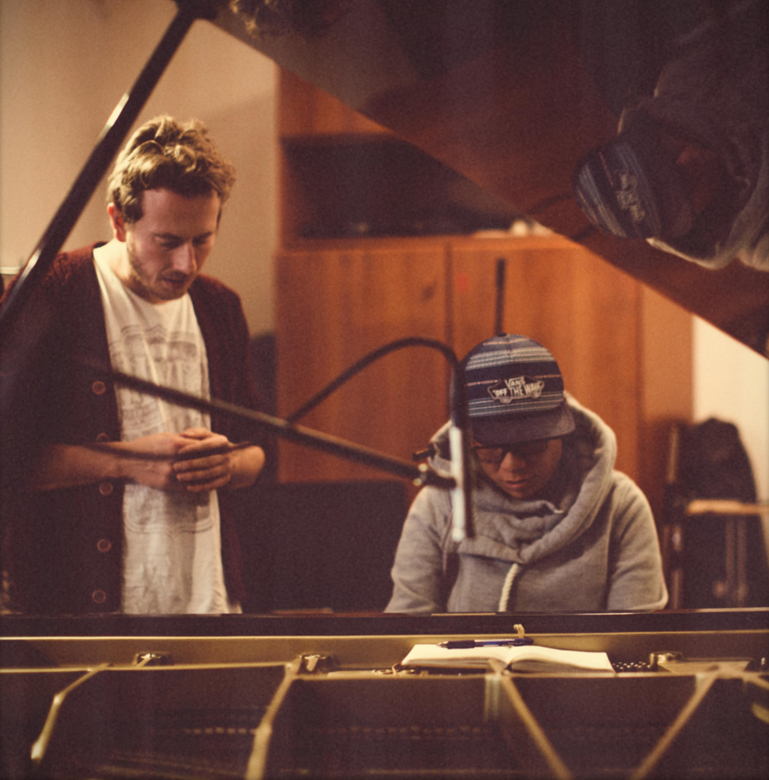 We made it to the studio and got down into the business of recording at Ed Bentley's wonderful Baker Moon studios. More of that in another post. But I've so loved being back making rock n roll, and even more so with some of the people I love most in the world. I think that love is in every song and defines the album both in creation and intent.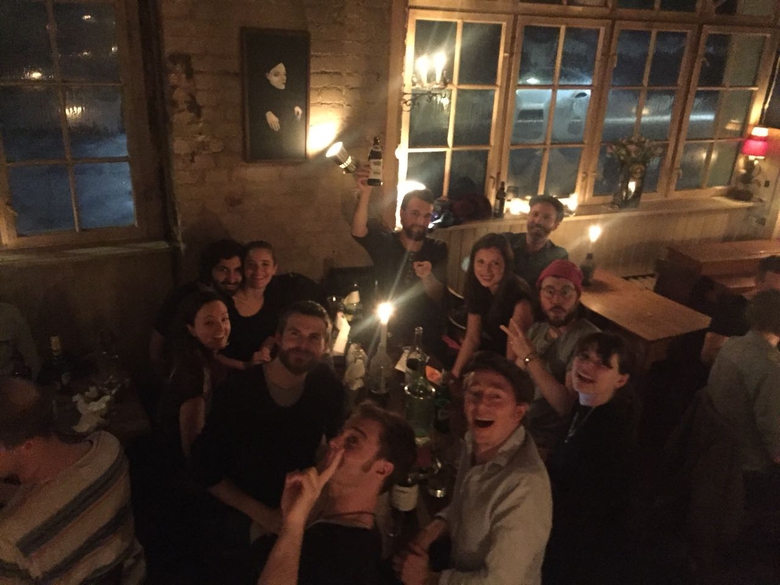 I've been incredibly lucky to work with so many friends on this album, as ever Ben, Lucas, Dan and Yasmin, but also many more, including Kris Van Niekirk who is mixing the album as we speak.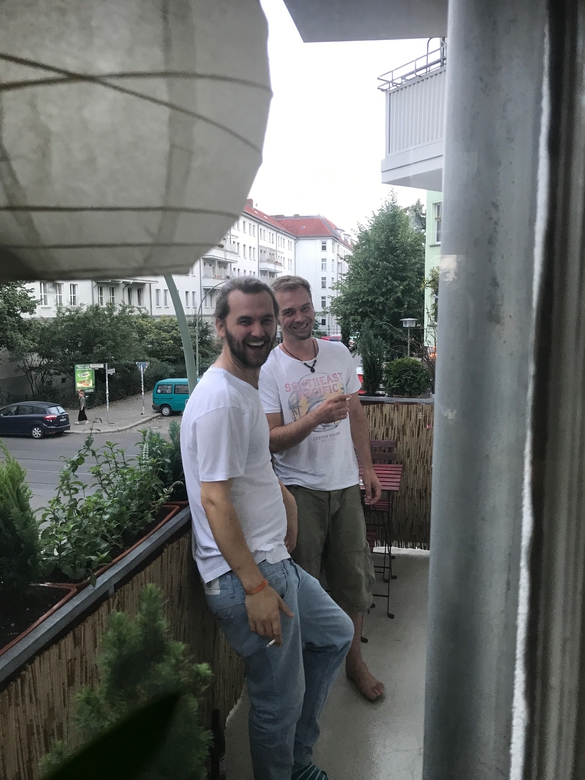 I just wanted to share this post because I know that the creative journey is incredibly challenging. During this period of my life I have had to work through broken bones, stuck-ness, making a living, changing flats, feeling my film was dead, wondering if I'd ever feel the inspiration to write another song.
Creating something is a huge psychological test, and involves not just every aspect of your being, but obstacles from life you can never anticipate.
I wanted to share my own journey with the hope of of encouraging others during their own. Keep going. Stick to it. The challenges are designed to make you grow. Trust your processes. Don't be afraid of time. There is no rush. Stay steadfast. Keep chipping away.
Most of all I wanted to say thank you to all my friends and supporters. My friend Hanna asked me the other day if I'm ready to "become Jim Kroft again" and it made me chuckle. I'm ready for the next chapter of my life, but it is testament to this simple time of growth, reflection and experiencing the love of others.